Silver Reaches Eight-Year High As Retail Traders Set Sights Beyond GameStop
February 01, 2021 at 12:15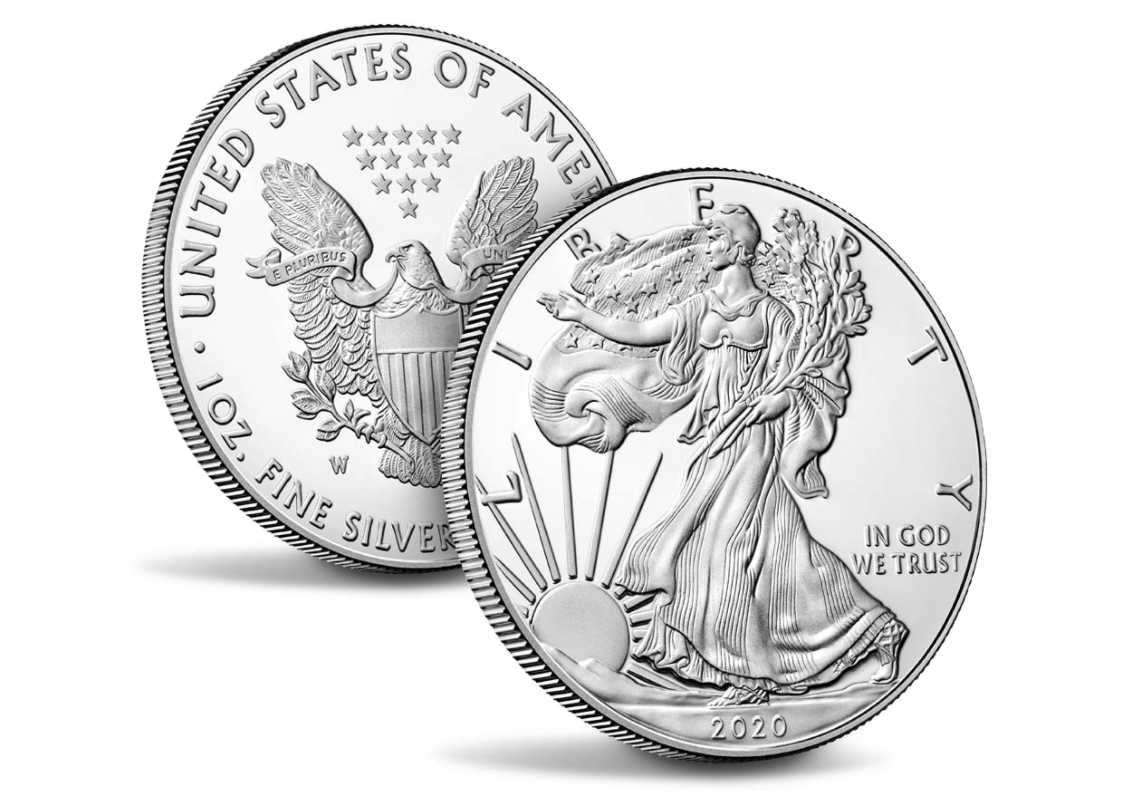 Image source: US Mint
Silver prices reached an eight-year high following social media calls to buy the metal and try to replicate the trading frenzy that has driven GameStop's shares up 1,500% this year.
On Monday morning, silver futures jumped almost 12% briefly reaching $30 per ounce following strong gains over the weekend.
The spike in demand appears to be related to day traders in the Reddit forum WallStreetBets, which has helped drive trading activity in out-of-favor companies, according to multiple reports.
Forum users banded together to mastermind a short squeeze on large institutional investors that were betting against stocks like GameStop and AMC Entertainment. The rally has turned anonymous Reddit users into multimillionaires while bruising multibillion-dollar investors who were betting on the stock dropping.
Rookie traders are now looking to execute a similar squeeze on silver, setting their sights on the precious metal directly on commodities exchanges as well as through exchange-traded funds like iShares Silver Trust and other mining stocks.
Since Wednesday, prices have been climbing, and thousands of posts using #silversqueeze have circulated online encouraging small investors to buy the precious metal.
The Associated Press reported that the frenzy has also triggered an increased physical demand for the metal, with coin dealers reporting delivery delays because they were overwhelmed by demand.
Unlike GameStop and other underdog stocks targeted by WallStreetBets, silver futures have been strong lately, which, a commodities strategist told CNN, "is a dramatically different market setup."
_____
Source: Equities News