New York Governor Cuomo Denies Sexual Harassment Allegations
February 26, 2021 at 08:04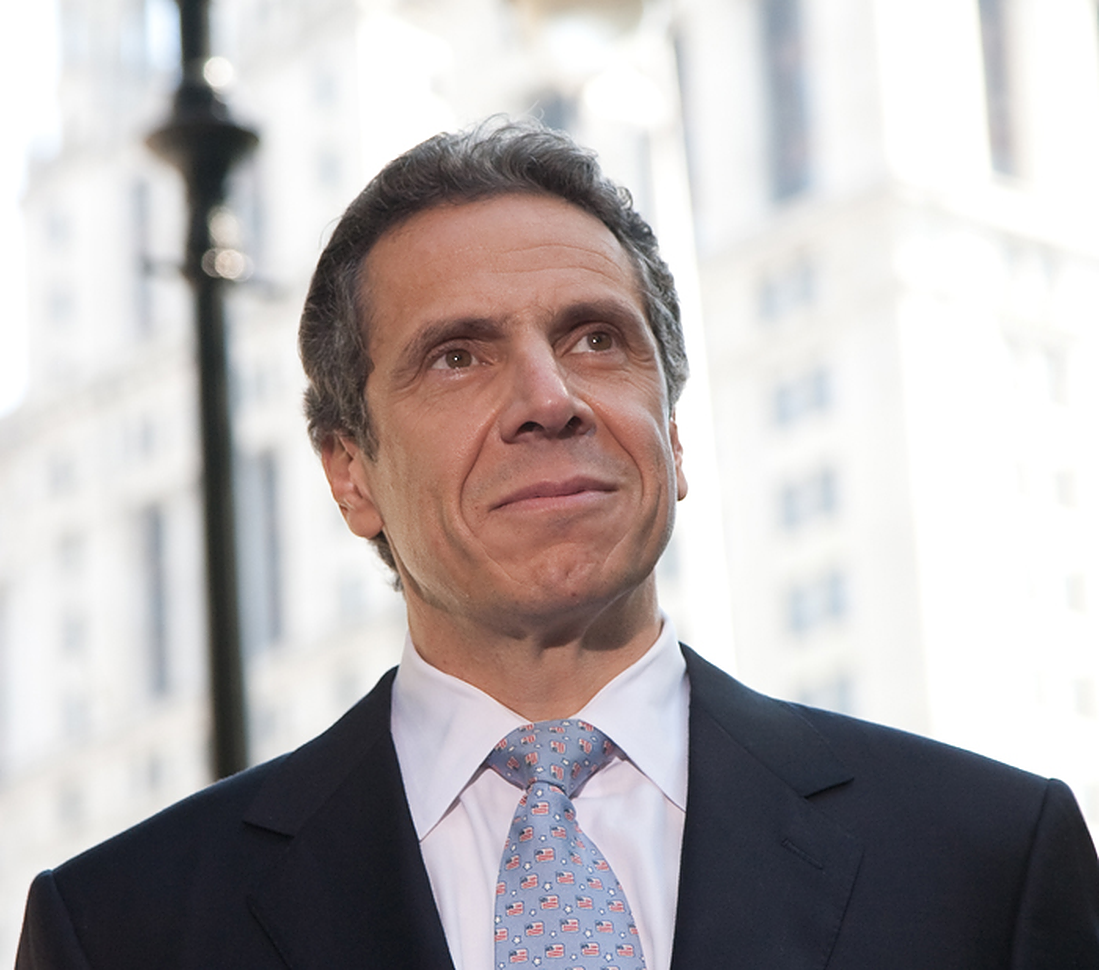 Image: Andrew Cuomo. Source: Pat Arnow, CC BY-SA 2.0, Flickr
New York Gov. Andrew Cuomo is again denying allegations from a former top aide who accused him of intimidation and sexual harassment.
In a Medium post on Wednesday, Lindsey Boylan claimed the Democratic governor took an "uncomfortable" interest in her after she was appointed to a job in the administration's economic development agency in 2015.
"My boss soon informed me that the Governor had a 'crush' on me," Boylan wrote. "It was an uncomfortable but all-too-familiar feeling: the struggle to be taken seriously by a powerful man who tied my worth to my body and my appearance."
During her more than three years in Cuomo's administration, Boylan said the governor "would go out of his way to touch me on my lower back, arms and legs," compared her to one of his rumored ex-girlfriends and once remarked they should play strip poker.
She also alleged that Cuomo kissed her on the lips without consent following a one-on-one briefing in his New York City office.
Following the Medium post's publication, Cuomo's press secretary, Caitlin Girouard issued a statement saying, "As we said before, Ms. Boylan's claims of inappropriate behavior are quite simply false."
In the same statement, Cuomo's office also included a denial from four current and former staffers about an interaction on a flight which Boylan claimed the governor suggested they play strip poker. The staffers, who flew with Cuomo and Boylan, said this never happened.
Boylan, a Democrat running for Manhattan borough president, first spoke up about alleged mistreatment by Cuomo in a December 2020 Twitter thread. At the time, she did not provide any details, saying she had "no interest in speaking to journalists."
After Boylan's tweets, the governor denied he did anything inappropriate.
On Wednesday, Boylan said she wanted to expand on her allegations after Assemblyman Ron Kim publicly accused Cuomo of threatening him after Kim pressed for data on nursing home deaths related to COVID-19.
In recent weeks, Cuomo has faced mounting criticism regarding his administration's handling of nursing home death data and how transparent it was in reporting those fatalities.
An investigation was opened earlier this month by the FBI and the US Attorney's Office in Brooklyn into the matter.
Boylan was also motivated to go public after learning that Cuomo was being considered for US Attorney General.
"Seeing his name floated as a potential candidate for U.S. Attorney General — the highest law enforcement official in the land — set me off," she said.
Boylan claimed that the governor's inappropriate behavior was not limited to just her and said two other former Cuomo staffers privately confided in her they were also sexually harassed by the governor.
"Governor Andrew Cuomo has created a culture within his administration where sexual harassment and bullying is so pervasive that it is not only condoned but expected," Boylan wrote.
"His inappropriate behavior toward women was an affirmation that he liked you, that you must be doing something right. He used intimidation to silence his critics. And if you dared to speak up, you would face consequences."
In response to Boylan's essay, a growing number of state legislators have criticized Cuomo's alleged conduct and are calling for him to step down.
New York Republican Congresswoman Elise Stefanik said, "Sexual harassment and sexual abuse in the workplace is not a political issue, it is about right and wrong. Governor Cuomo must immediately resign."
New York State Senate Majority Leader Andrea Stewart-Cousins, a Democrat, called the accusations "disturbing" and said, "Clearly there is no place for this type of behavior in the workplace or anywhere else."
_____
Source: Equities News