Why Choose Southern Glass Protection for Residential Window Tinting in Fort Lauderdale
October 19, 2021 at 09:38
When it comes to having work done on the home it's important to choose a company that has a great reputation. That's exactly what people get when they opt to have Southern Glass Protection handle their residential window tinting. The company has served Fort Lauderdale with home window tinting services for over 20 years, helping thousands of homeowners to take advantage of the benefits of having high quality window film.
"Being the top residential window tinting company in Fort Lauderdale didn't happen by accident," explains Vince Ceraulo, president of Southern Glass Protection. "It's a position we have worked hard to obtain. We love what we do and want to provide our customers with the best possible experience. Customers trust our work and that says a lot."
In addition to making excellent customer service a high priority, there are additional reasons why so many homeowners have chosen Southern Glass protection for their residential window tinting, including:
They have a team of experts in window tinting installation, who have years of experience servicing residential and commercial customers. The company has over 50 window tint design options, including a variety of frosts and gradients. The window film adds design, protection, and helps keep UV rays out of the home. Their quick installation takes just hours to complete. They are happy to help keep the installation convenient for customers. They provide free quotes and help keep it more affordable by offering a 10% off coupon on their website. They stand behind their work, providing a full lifetime transferable warranty on all Vista Window Film. The warranty even covers all of the labor.
"In the business world you are only as good as your reputation is," added Ceraulo. "We are happy that we have a great reputation for residential and commercial window tinting in Fort Lauderdale. We look forward to helping more people gain the many benefits of having their windows tinted."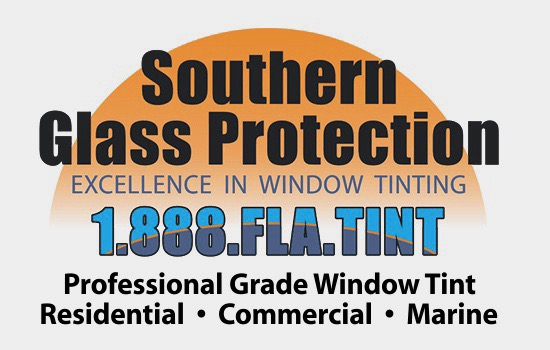 In addition to serving Fort Lauderdale, the company also provides expert home and office window tinting in the areas of Boca Raton, Delray Beach, Parkland, Oakland Park, and Broward County. To learn more about the company, benefits of having the windows tinted, to schedule a free quote, or to obtain a coupon, visit the site: https://southernglassprotection.com
About Southern Glass Protection
With over 20 years of experience, Southern Glass Protection is the leading window film company in the Boca Raton, Fla., area. The company offers professional residential and commercial window tinting services, helping customers to reduce energy bills, add style and privacy, and have UV protection. To get more information about the company, visit the site at: https://southernglassprotection.com