Novel Dendritic Vaccine Development Service at Creative Biolabs Facilitates Cancer Vaccine Research
October 28, 2021 at 09:10
In the United States, two types of preventative cancer vaccines for human papillomavirus (HPV) and hepatitis B virus (HBV), as well as one therapeutic vaccine for metastatic prostate cancer, are available. Although cancer vaccine development is not a novel concept, it has gained traction in recent years, leading to increased research efforts.
Cancer vaccines are being developed and utilized by researchers all around the world, and a number of research is at various stages of development. As a one-stop cancer vaccine solution provider, Creative Biolabs is confident to guide clients through the whole vaccine development lifecycle from vaccine design to IND submission. Now, the scientist team announces dendritic vaccine development services as part of dendritic cell (DC)-based immunotherapy to worldwide clients.
To achieve effective in vitro activation of DCs to make sure the accurate stimulation of the patient's immune system, Creative Biolabs has developed a new method to generate potent DCs and develop DC vaccines, allowing DCs to be transiently transfected with mRNA encoding the tumor-specific antigens after activation. Furthermore, the construct has been codon-optimized and contains a specific targeting sequence that can induce a strong, tumor-specific immune response.
In addition, with years of experience in CAR-T therapy development, Creative Biolabs can help combine the popular and promising CAR technology with monocytes to induce CAR-DC, which can subsequently contact with tumor antigens. Customized service of any part of the whole procedure is provided to facilitate related research.
Besides, recent research found immortalized human primary blood DC lines (ihv-DCs) can induce the generation of CTA-specific cytotoxic T lymphocytes (CTLs), showing great promise as novel immunotherapy. Thus Creative Biolabs has also developed a series of assays for ihv-DC-based immunotherapy projects, covering development of ihv-DC cell lines, expression of toll-like receptors/cytokines/cellular signaling molecules in ihv-DCs, induction of tumor-associated antigen-specific CTLs by ihv-DCs, and anti-cancer efficacy evaluation by ihv-DC primed cytotoxic lymphocytes in mice models.
Various kinds of immune cell products, including monocyte-derived dendritic cells, are also available. More information can be reached on https://www.creative-biolabs.com/car-t/.
About Creative Biolabs
With years of exploration in biotechnology, Creative Biolabs has gathered talented scientists working closely with worldwide partners to develop and produce medicines of tomorrow. Specifically, Creative Biolabs specializes in one-stop custom services for CAR-T cell development, TCR modified T cell development, CAR-macrophage therapy development, cancer vaccine development, drug discovery for CRS management, etc.
Media Contact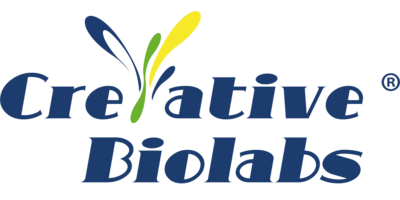 Company Name
Creative Biolabs
Contact Name
Candy Swift
State
New York
Country
United States
Website
https://www.creative-biolabs.com/car-t/

COMTEX_395948719/2735/2021-10-28T09:10:33