LBL Pressure Washing and House Wash Is a Virginia Beach Pressure Washing Company that Offers its Services to Residential and Commercial Properties in Virginia Beach, VA
October 14, 2021 at 09:31
About LBL Pressure Washing and House Wash
Virginia Beach, VA - LBL Pressure Washing and House Wash houses a team of well-trained cleaning professionals with vast experience and a good track record of 100% customer satisfaction. The company aims to improve the curb appeal of its customers' homes by carrying out thorough exterior house cleaning either through pressure washing or soft washing. It also specializes in washing other exterior surfaces such as parking lots and walkways for residential and commercial property.
Pressure Washing Services
LBL Pressure Washing and House Wash use a low-pressure chemical treatment to deep clean both aluminum and vinyl siding. This safely removes dirt, dust, and other debris. The chemical used during this wash effectively kills mold, mildew, and algal plants and inhibits their growth rate. Dirty siding is among the top violations of HOAs in the USA. To avoid falling victim, homeowners should hire a professional pressure washing company to thoroughly clean their properties and do a visual inspection for any evidence of threats such as mold.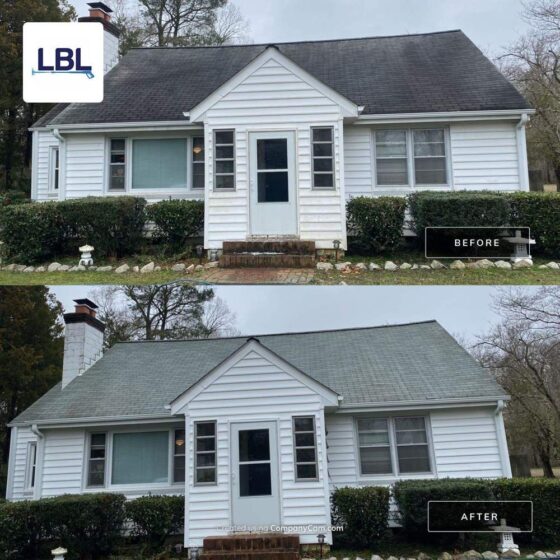 LBL Pressure Washing and House Wash a pressure washing company in Virginia Beach, VA, now offers soft washing services to residential homes and commercial properties in the area. This washing method has become popular due to its powerful cleaning without damaging the property. The pressure washing company uses powerful detergents that are designed to remove tough stains. Soft washing works best for asphalt roof shingles, siding and soffit, windows, wood deck, and patios, or gutters. The method will leave behind a sparkling clean surface with no signs of damage. Also, a good soft wash will remove harmful substances such as molds or fungi and also sanitize the surfaces for healthy living.
The pressure washing company also offers pressure washing for driveways, sidewalks, and walkways. Its team is experienced in safe cleaning of all types of surfaces, including bricks, concrete, composite, stucco, aluminum, and vinyl siding. In addition, LBL Pressure Washing and House Wash also major in gutter cleaning services. "When we clean gutters and downspouts, we remove debris from the inside and any rust on the outside with special soft wash detergents. We first scoop out the debris and then flush the gutters clean until the water flows freely through the downspouts."
Contact
LBL Pressure Washing and House Wash
LBL Pressure Washing and House Wash is located at 3812 Forrester Lane, Virginia Beach, VA, 23452, USA. Contact its specialists via phone at (757) 207-2299 to get a free estimate for any washing project. For any additional information regarding pressure washing and soft washing services, visit the company's website.