Katzman & Sugden, LLC, Injury Lawyers in Belleville IL, Have Decades of Experience Helping Car Accident Victims
December 08, 2021 at 13:05
Belleville, IL - Car accidents are among the most common, serious, and complex types of personal injury in Illinois, as well as in the rest of the United States. Many people every day are victims of the negligence of others, and when that happens, it is normal to want to pursue compensation for the damages caused. Unfortunately, insurance companies are usually very well-prepared to offer victims as little as possible, no matter how severe the damages or losses may be.
When it comes to car accidents in Belleville, IL, and the surrounding area, personal injury victims have the option of entrusting their needs to the attorneys at Katzman & Sugden, LLC, a leading team with decades of experience helping personal injury victims aggressively fight for their rights. Katzman & Sugden, LLC is a personal injury firm that is recognized for its professionalism and dedication in and out of the courtroom. It has been representing personal injury victims since 1976, providing a personalized approach focused on obtaining the best benefits for its clients.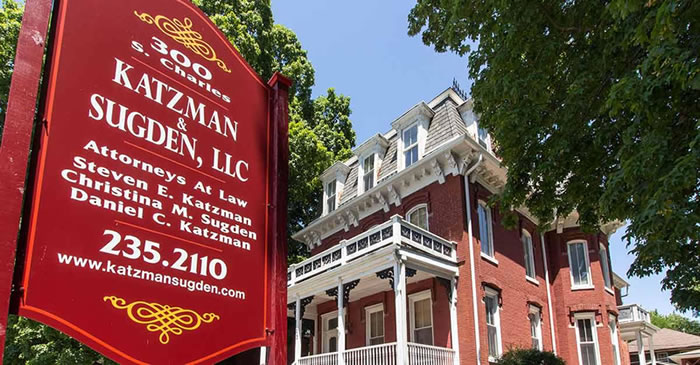 Katzman & Sugden, LLC understands how overwhelming the consequences of a car accident can be. From repairing or replacing a vehicle to dealing with the avalanche of medical bills incurred and missing work to receiving medical treatment, there is a lot that accident victims have to deal with. Therefore, this law firm does everything in its power to help personal injury victims or their family members get the support they need during such a difficult time.
"Clients come to the law firm of Katzman & Sugden, LLC for personalized service and aggressive representation. With more than four decades of combined experience, the lawyers at Katzman & Sugden are well-equipped to take on complicated cases." Said the representative for Katzman & Sugden, LLC, regarding the experience of their attorneys.
Whether it is an automobile accident, motorcycle, or truck accident, this Personal Injury Attorney in Belleville, IL, takes cases involving but not limited to ATV accidents, car accidents, drunk driver accidents, hit and run accidents, rear-end collisions, motorcycle accidents, truck accidents, semi-tractor trailers, etc. Other personal injury claims, such as workers' compensation, product liability, premises liability, and medical malpractice, are also part of the cases handled by this firm.
While engaging the services of a reputable attorney is a matter of concern for many, Katzman & Sugden, LLC strives to offer its clients dedicated legal services. Clients can also have peace of mind in receiving a completely free initial consultation. They can also access legal services on a contingency basis, meaning that clients will not have to cover attorney's fees unless the case is won.
Other than personal injury cases, Katzman & Sugden, LLC assists in other practice areas, including business formation, selection of business entities, business leases, contract disputes, criminal defense, estate planning & probate, family law & divorce, etc. See more at Katzman & Sugden, LLC.
Katzman & Sugden, LLC is located at 300 S Charles St., Belleville, IL, 62220. To get in touch with one of the attorneys, contact them via phone at (618) 235-2110. For more information about their services or request a quote, visit the company's website.