Eco-friendly Food Packaging Manufacturer, QQ Studio Improves Sales of Brands in Singapore
Singapore, SG - Food packaging manufacturer and brand disseminator, QQ Studio, has been helping businesses improve their sales for years. The company specializes in Custom Print Order (CPO), Custom Made Order (CMO) and Custom Design Order (CDO) for multi-brands, serving the packaging needs of health and beauty, medical and pharmaceutical, agricultural and food processors, as well as across a wide spectrum of retail trades.
As a brand disseminator, QQ Studio understands the influence of branding and packaging on consumer decisions. They have, therefore, mastered the art of brand design and production, giving their clients a better chance of appealing to their target customers, thus improving their sales and generating more revenue for business growth.
Manufacturers across industries can now rely on the team at QQ Studio to help them with all types of packaging needs, whether they are interested in product line or family packaging. The team at QQ Studio works closely with each client, ensuring that their target audience is the main focus of their packaging designs.
Describing what they offer on the QQ Studio Singapore website, Fairy said: "We supply a full line of pouch styles including the stand-up, flat-base, side gusseted, flat bottom (box pouch) and roll stocks with featured products of paper kraft pouch, spout pouch, poly foil pouch, etc. available for your choice. Our sophisticated printing capabilities backed with FDA-approved food-grade materials will allow your graphics to appear exceptionally vibrant and your food packaging bags trustworthily safe. Our dedicated projects team will work one-on-one with you to ensure your preformed pouches are fully customized for your packaging needs."
Many business traders and brand owners who have chosen QQ Studio for their packaging production needs have attested to the impact of their solutions in driving recurrent sales for their businesses. The company has experience working with clients in the food industry, including those producing snacks, tea, coffee, nuts, candies, cookies, etc. They also have a track record of working with and growing consumer demands for pet food suppliers, electronics manufacturers, as well as companies in the chemical manufacturing industry.
Manufacturers interested in sustainable packaging can also contribute favorably to the environment by choosing QQ Studio for their packaging needs. The company focuses on delivering eco-friendly, low-cost, and refreshing packaging designs that keep customers loyal to brands while improving sales and revenue.
QQ Studio uses materials like Polyester film (PET), Cast film Polypropylene (CPP), Line Low Density Polyethylene (LDPE), Vacuum Metalized cast film propylene (VMCPP), Vacuum Metallized polyester film (VMPET), Aluminum, Kraft Paper, RCPP, BOPP, and MOPP.
QQ Studio is headquartered at 10 Ubi Crescent UBI TECHPARK Lobby D #05-74, Singapore. For more information, visit their website or contact them via email sales@qqstudio.sg.
Media Contact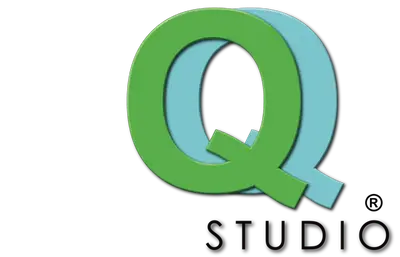 Company Name
QQ Studio
Contact Name
Fairy
Phone
65 9179 7300
Address
10 Ubi Crescent UBI TECHPARK Lobby D #05-74 SG 408564
Country
Singapore
Website
https://www.qqstudio.sg/

COMTEX_405939934/2735/2022-04-19T13:38:42