Creative Biolabs Presents Pre-made Oncolytic Virus Products to Fuel Immunotherapy Research
Oncolytic viral therapies are among the most promising cancer treatments under development today as they may be able to deliver more targeted treatments for specific types of cancer with fewer negative side effects than traditional chemotherapies. With two oncolytic virus (OV) therapies (T-VEC and G-47delta) approved, the confidence in creating more effective drugs based on this strategy is increasing.
Drawing upon years' experience in serving the immunotherapy research community, Creative Biolabs has gathered a team of skilled experts in oncology, and has successfully developed the OncoVirapy(TM) platform by integrating the technologies of viral biology, immunology, and genetic engineering.
Upon the platform, Creative Biolabs is able to integrate a package of pre-made oncolytic virus products, covering the most researched types of genetically-engineered herpes simplex virus (HSV), adenovirus (AdV), vesicular stomatitis virus (VSV), and vaccinia virus (VACV), to facilitate related research on the innovative treatment of melanoma, breast cancer, ovarian cancer, etc.
A wide range of engineered OV products is available in stock, such as reporter-encoding OVs, cytokine-expressing OVs, immune checkpoint antibody-armed OVs, capsid-modified OVs, and miRNA-regulated OVs.
Featured Products are listed below:
-- IL-12-EXPRESSING ONCOLYTIC HERPES SIMPLEX VIRUS 1 (DDICP0), HTERT-IL-12
-- DSRED-ENCODING ONCOLYTIC HERPES SIMPLEX VIRUS 1 (DICP27), CMV-DSRED
-- CCL17-EXPRESSING ONCOLYTIC HERPES SIMPLEX VIRUS 1 (DICP27), CMV-CCL17
-- GFP-ENCODING ONCOLYTIC HERPES SIMPLEX VIRUS 1 (DICP34.5, DUNG), SV40-GFP
"Oncolytic viral therapy studies have more complicated regulatory issues than small molecules and biologics because this is a newer treatment option. To guarantee a smooth approach to regulatory approval, you might need a partner with expertise in navigating novel regulatory pathways. We know that what you do every day is challenging, so we aspire to be a company that is easy for you to work with," said a senior scientist at Creative Biolabs.
To facilitate oncolytic virus therapy development, Creative Biolabs ensures accurate design and construction, and manifold functional validations, and the scientist team can also help design customized products if there are any specific demands.
Creative Biolabs aims to promote and help immunotherapy research by providing high-quality OV products and valuable new ideas. Detailed information can be found on https://www.creative-biolabs.com/oncolytic-virus.
About Creative Biolabs
Empowered by leading technology and years of experience in biomedical science, Creative Biolabs is dedicated to offering comprehensive, end-to-end oncolytic virus therapy development services. The whole pipeline covers oncolytic virus engineering, in vitro validation study, in vivo preclinical study, disease-specific oncolytic virotherapy development, etc.
Media Contact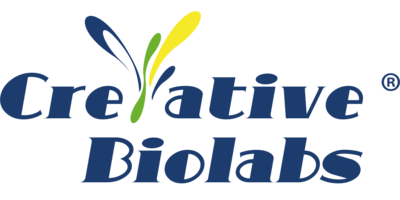 Company Name
Creative Biolabs
Contact Name
Candy Swift
Country
United States
Website
https://www.creative-biolabs.com/oncolytic-virus

COMTEX_405654950/2735/2022-04-13T10:19:39