6 Benefits of Residential Window Tinting in Delray Beach
October 11, 2021 at 09:10
Once people have lived in a home that has tinted windows, they never want to live in one without them. The benefits window tinting provides offers a sense of comfort they'll want in every home. Southern Glass Protection helps many homeowners to obtain all the benefits, by offering expert residential window tinting in Delray Beach, Fla. Their professional team of window tinting experts is able to have the film installed within hours, allowing homeowners to start experiencing the benefits immediately.
"If you have never lived in a home with tinted windows you are in for a treat," explains Vince Ceraulo, president of Southern Glass Protection. "When you live in a state that gets as much sunshine as we do, residential window tinting is something we really must-have. Sometimes we just don't realize that until it's been installed."
Here are 6 benefits of residential window tinting:
Money savings.
Window tinting helps keep the home cooler, which will help to reduce electricity bills.
Health benefits
. With a 99.9% reduction in ultraviolet rays that enter through the window, skin cancer risks are also lowered.
Less fading.
Sun streaming in the window can lead to floors and furniture fading, but window film helps to prevent that.
Privacy and protection
. Window tint helps keep people from being able to look in your windows.
Design and appeal.
Tinted windows add a new layer of design and style to the home.
Improve shatter resistance.
Having an extra layer of protection Florida storms is always nice.
"We welcome homeowners of Delray Beach to give us a call with their window tinting questions," added Ceraulo. "Our team of experts is ready to provide the answers, and to install the window film."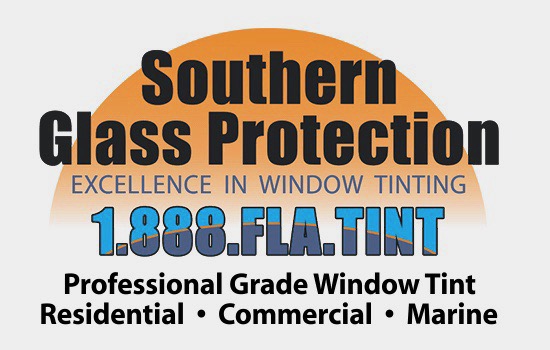 Serving South Florida for over 20 years, Southern Glass Protection offers both residential and commercial window tinting in Delray Beach, and beyond. They provide customers with a lifetime warranty on all Vista Window Film that is transferable and includes labor. Their window film collection includes over 50 designs, including frosts, gradients, and more. In addition to being a top residential window tinting company in Delray Beach, they also provide services in the areas of Parkland, Oakland Park, Boca Raton, Fort Lauderdale, and Broward County. To obtain a 10% off coupon or schedule a free quote, visit the site: https://southernglassprotection.com
About Southern Glass Protection
With over 20 years of experience, Southern Glass Protection is the leading window film company in the Boca Raton, Fla., area. The company offers professional residential and commercial window tinting services, helping customers to reduce energy bills, add style and privacy, and have UV protection. To get more information about the company, visit the site at: https://southernglassprotection.com