Waste Worx Now Provides Dumpster Services In Chickamauga
September 25, 2020 at 16:39
Georgia waste removal specialist Worx is delighted to inform Chickamauga residents that their services are now available for local customers. No matter what degree of cleaning is needed or how much trash is generated, the company proudly assures customers that their dumpsters are more than capable of stepping up to the challenge. In fact, they call on local communities to try out their services in the coming weeks, as many homes and businesses will likely want to get rid of unwanted items before winter sets in.
According to the company, there are many instances where renting a heavy-duty dumpster can prove to be the best option for junk removal. Whether the project in question involves a home undergoing a renovation, a business moving their premises and so on, a large assortment of trash often follows close in the wake of such events. While normal disposal facilities may be overwhelmed by this excess (or at least be a hassle for the property owners to deal with), waste disposal experts such as Waste Worx are more than happy to help out.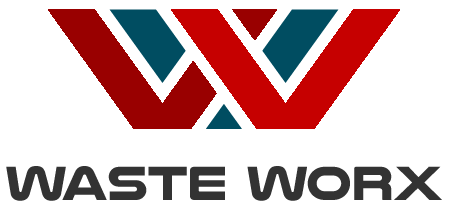 "Whether you need a residential dumpster or a commercial dumpster, you will find what you are looking for at Waste Worx," says a representative from the company. They add, "Our customers can choose from among a large selection of hook lift and roll-off dumpster sizes, ranging from the relatively small 10-yard dumpster to the gigantic 30-yard dumpster. What's more, we believe that convenience is key to keeping your projects moving forward, so all you have to do to get a dumpster where you want it is head over to our website and book one online." The company is open Monday to Saturday from 7:00am to 7:00pm, and customers may call their office hotline at any time if they wish to discuss renting a dumpster with one of Waste Worx's customer service agents.
One frequent concern customers have is whether renting a dumpster poses any threat to their property. According to Waste Worx, there is relatively little to be feared on this count. The company reassures their community that their team has a great deal of respect for their customers' property, and they go out of their way to ensure a dumpster causes no harm when it is deposited. Additionally, customers are welcome to discuss placement with the company when they place an order for their dumpster.
A Facebook recommendation from Angela Hicks says that the company offers, "Fast and friendly service. Waste Worx does what they say they can do." This is in line with the company's assertion that they make no claims they cannot back up. Waste Worx clarifies that customers always expect to get the service they are promised, and this means they will not come back if they believe they have been misled. As a result, the company believes that the value of their work must always speak for itself.
Hicks' review adds that Waste Worx offers, "Competitive pricing on the dumpsters. I used a 30-yard and had no issues. Great customer service. Great payment options. I will definitely use them again when I need another dumpster. I highly recommend Waste Worx for all of your dumpster needs." Read the full review on the company's Facebook page at the following link: https://www.facebook.com/Waste-Worx-101585388264750/.
The company is always happy to receive feedback from their customers, and they encourage the Chickamauga community to raise any concerns or additional requirements if they feel the need. However, the team at Waste Worx has a great deal of experience in the field, and they are confident that their customers will be satisfied with the quality of service provided.
More information regarding the company's services and the dumpsters they provide can be found on their website. Customers are encouraged to reach out to Scott Danford of Waste Worx if they wish to follow up on any further inquiries, and social media users may connect with the company via their preferred platforms as well. In addition to Chickamauga, the company's services can be accessed in Lafayette, Rock Springs, Fort Oglethorpe, Dalton and so on. They are also known to accommodate customers who reside outside the company's usual service range.
###
For more information about Waste Worx, contact the company here:

Waste Worx
Scott Danford
423-551-0677
scott@wasteworxusa.com
122 Industrial Drive Suite C, Chickamauga, GA 30707