Two VETLANTA Volunteer Leaders Submit Whitepaper With SSDI And Veterans Administration Process Overhaul Recommendations
December 24, 2020 at 17:33
VETLANTA is a group that's always looking out for the interests of those that have served their country that now reside or work in the Atlanta area. Evidence of that comes in the form of a white paper that two volunteer leaders at the group recently put together and submitted. This white paper proposed some ways in which the Social Security Disability Insurance (SSDI) and the Veterans Administration (VA) Disability Rating procedures could be overhauled to better streamline the process. It's a white paper that was first published on the group's LinkedIn profile and can be seen here at https://www.linkedin.com/pulse/social-security-disability-insurance-ssdi-veterans-va-phillips. The white paper was first published there in order to bring the maximum amount of exposure to the work.
The group's spokesperson, Krista deKryger, had this to say, "We are a group that is extremely dedicated to those that have sacrificed their time, bodies, mental well-being, and more for their country's security. Our group does that because the brave and noble acts of those that have served selflessly in the military should never go unrewarded. One of the most pressing issues we have seen over the last few years is the amount of time it takes veterans to get rated and receive proper disability benefits. In many cases, this can be upwards of 2 years. That's something that's simply unacceptable for those who have been harmed and had their lives altered because of events that happened while they were in the military."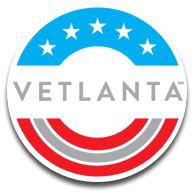 deKryger says that the two volunteer group leaders wrote the whitepaper with several goals in mind. Most importantly of which was to increase efficiency and streamline operations between SSDI and the VA. She says that those who wrote the white paper suggested a complete overhaul because of how poor the system currently works and they feel veterans definitely deserve better than that. If these two government agencies consider and implement some of the suggestions in the whitepaper, VETLANTA's spokesperson says it will not only impact disabled Atlanta area veterans but also veterans all across the country. It was also pointed out that the current biggest concern is the failure of a veteran who has been rated at 100% disability by the VA not automatically qualifying for SSDI. The white paper states that this severe disconnect between the two government agencies is very hard to fathom given the severe consequences for disabled veterans that this is causing. She added that the biggest problem that has resulted from this is many disabled veterans have either lost their homes or are on the brink of that happening.
As with all good white papers that center around a complex issue, the volunteer leaders have offered some suggestions and desired outcomes. One is that a simple two-step process is put in place to help a veteran gain faster access to their well-deserved SSDI benefits. Another suggestion of the white paper is that disabled veterans that have gone through medical exams that have determined a veteran is eligible for 70% or more disability, that veteran should not have to go through another time-consuming medical evaluation that is done by the SSDI. The paper says that in this case there simply is no reason to believe that an SSDI medical evaluation will turn out to be any different than the VA medical evaluation and this would greatly expedite the approval time for a veteran's SSDI benefits. The writers would also like to see many of the answers in the medical evaluation get changed from simple yes and no answers to ones that better summarize how a veteran's disability impacts their ability to earn a proper income.
The writers feel that it's important for veterans' groups like theirs to push this issue until they find a champion in congress that will aggressively pursue the suggestions that were made in the white paper. Those who would like to see this whitepaper in its entirety can do so here at https://vetlanta.org/blog/a-white-paper-written-by-two-of-vetlantas-leadership-volunteers/. The staff and volunteers at VETLANTA are even open to suggestions and comments that people have on what is proposed in the actual whitepaper. These comments and opinions can be sent via the form that is found on the 'contact us' page of their website. Filling out this form is also a good way for someone to get any other questions or concerns answered that they have regarding veteran policies and more.
###
For more information about VETLANTA, contact the company here:

VETLANTA
Krista deKryger
678-807-9130
communications.vetlanta@gmail.com
Atlanta, GA