Twin Cities PC Repair Reports on a Surge of New Computer Repair Customers from West St Paul and the Southern Part of the City Proper
Twin Cities PC Repair, a computer services company based in Eagan, Minnesota, is happy to report that they have recently experienced an interesting surge in new customers from West St Paul and the southern portion of St Paul proper. They were intrigued by this development because they mostly serve those places that are closest to Eagan, such as Eagan, Mendota Heights of Dakota County, and Apple Valley. The company considered the sudden increase in West St Paul computer repair customers to be an interesting development and surmised that it was likely the result of word of mouth from people who have been satisfied with the quality of the service that they received.
Patrick Jensen, owner of Twin Cities PC Repair, says, "We found the surge in new customers from the said area to be interesting but we were not really surprised. We take pride in the quality of our service and are pleased to serve an ever broader section of the metro area. Twin Cities PC Repair is dedicated to providing the best customer service and computer repair available to you. When your laptop, PC or Mac needs repairing, you won't have to worry for long! Our technicians are skilled in dealing with all computers and gadgets whether you need home or business computer repairs."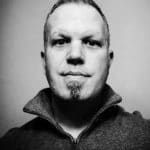 The repair of desktop computers is one of the specialties of Twin Cities PC Repair. When the problem with the PC has to do with software, they may be able to provide the required service remotely. This is important, especially when there is still a pandemic such that people would want to minimize instances where they need to go out of their homes. Various problems with the PC can be handled by Twin Cities PC Repair. These include: a noisy computer, failure of the OS to start, a computer that won't turn on, a computer that is too slow, a keyboard/printer/mouse that doesn't work, computer freezes and restarts, and having a blank screen.
They also have a custom computer service. They want to encourage people who need a new computer to go for a custom-built computer because it has several advantages. First and foremost is that the user gets to have a computer that is well-matched and suited to what he or she really wants to do. For example, the computer user may just want to do some browsing and send some emails, which means a high-spec computer that can run complex graphics would be wasted on that person. On the other hand, the computer user might be a gamer who wants to run the latest games at full graphic quality. In this case, a low-spec computer will not do. The company has specialists who have the knowledge and experience to determine the specific type of computer that is needed by a particular customer.
They also provide laptop repair. They have the skill, knowledge, and experience to diagnose and repair all kinds of problems that people may experience with their laptop computer, from simple fixes to the more complicated ones, at competitive hourly rates. These services include laptop screen repair, laptop power jack replacement, laptop keyboard replacement, laptop fan replacement, laptop cleaning, and more.
They can also provide repair services for the Mac computer. They offer various Mac computer repair services, such as: Macbook Air repair, Mac hard drive replacement, Macbook water damage repair, iMac repair, Macbook keyboard replacement, Macbook battery replacement, and Mac screen replacement.
They can also provide data backup and recovery services. This service is essential for protecting or recovering important files on the computer hard drive, such as tax documents, research papers, family pictures, financial documents, and more. It is important to note that they have a "no data, no charge" policy. Thus, customers will not pay anything unless vital data has been recovered. To do that, they have a world class team of data recovery specialists and they have ISO-5, Class 100 cleanroom facilities where they do the work of recovering data.
Those who require St Paul computer repair services can check out the Twin Cities PC Repair website, or contact them through the telephone or via email. They are open from Monday to Frida, from 8:00 am to 5:00 pm.
###
For more information about Twin Cities PC Repair, contact the company here:

Twin Cities PC Repair
Patrick Jensen
6514568655
patrick@twincitiespcrepair.com
860 Blue Gentian Rd
Suite 200
Eagan, MN 55121