Twin Cities PC Repair Offers Reasonable Prices for Computer Repair and Other Services
Twin Cities PC Repair, a company based in Eagan, Minnesota, has announced that they have posted reasonable computer repair prices on their website, including those for other services. They offer all kinds of computer repair, including desktop computer repair, laptop repair, and Apple and Mac repair. They will diagnose the various issues of a particular device and then offer a repair estimate. They also have prices for hardware and software installation, virus and spyware removal, and recovery of data from damaged and hacked computers.
Patrick Jensen, owner of Twin Cities PC Repair, says, "Bring your ailing computer to Twin Cities PC Repair, where one of our trained technicians will examine your problem and make suggestions for repairs, optimizations, or upgrades! We strive to have the most reasonable prices for the best, most personal, service you can get. Check out our most recent pricing information. Be aware that some prices may have changed before we've had a chance to update our page; so always ask for our most current prices when you call or visit!"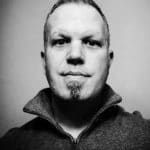 The prices posted on their site are for hourly labor rates for in-shop or on-site services. For laptop computers, they offer laptop keyboard replacement, laptop screen repair, laptop power jack replacement, laptop cleaning, and laptop fan replacement. For desktop computers, they offer repair services for computers that won't turn on, noisy computers, computers with OS that fails to start, computers that freeze and restart, computers that are too slow, computers where the screen doesn't display anything, and problems with the keyboard, mouse or printer.
They can also offer help installing software. They can provide various kinds of services for software installation, such as determining computer compatibility before the install, installing and configuring software, performing necessary software updates, and creating required shortcuts. They can also help with regards to business software, particularly with businesses that don't have their own IT department.
Twin Cities PC Repair also offers help in backing up or recovering data from a damaged hard drive or computer. These are data containing important tax documents, pieces of art, family photos, sensitive research papers, favorite music, or anything else that the computer user doesn't want to lose. For this service, they offer a no data, no charge policy, which means that clients will not pay unless they are able to recover valuable data. They have a team of experts specializing in the recovery of data, including mechanical engineers, electrical engineers, and forensic scientists.
Another important service that they provide is malware and virus removal. Computer viruses and malware are notoriously difficult to remove. They have been specially designed to be hard to remove, particularly by the average computer user. The experts at Twin Cities PC Repair have years of experience in removing virus and malware infections without destroying important data.
And then they also offer hardware updates for computer users who want their device to run faster. Hardware upgrades will not just make the system run faster but it will also extend the life of the computer. The team at Twin Cities PC Repair can help clients keep up with the rapidly changing technology by providing simple and low-cost upgrades to a current computer. These could be updates for the computer RAM, hard drive, optical disk drive, processor, or video card.
They can also provide custom built computers, whether the client is a home user, a business, a gamer or a specialist. They are experienced PC builders so clients will have the advantage of dealing with the same custom PC builder during the consultation and computer building process. They have experienced system designers who can build a computer based on the client's specific needs.
They also offer repair services for computer networks and servers. They offer network setup and support services for network cabling, network security testing, hubs & switches, router configuration, wall jacks / paneling, intrusion detection systems (IDS), virtual private networking (VPN), and firewalls.
Those who are interested in knowing more about the computer repair, software and hardware installation, and data recovery services offered by Twin Cities PC Repair may want to check out their website, or contact them on the telephone, or through email.
###
For more information about Twin Cities PC Repair, contact the company here:

Twin Cities PC Repair
Patrick Jensen
6514568655
patrick@twincitiespcrepair.com
860 Blue Gentian Rd
Suite 200
Eagan, MN 55121