Treatment Center Targets Opioid Use Disorder in Newport, Tennessee
February 23, 2022 at 17:06
ReVIDA Recovery® Delivers Opioid Use Disorder Treatment Solutions to Those Most in Need
NEWPORT, Tennessee – ReVIDA Recovery® Newport has set its sights on changing the lives of thousands of Tennessee residents by offering world-class buprenorphine (Suboxone®) treatment in the heart of the Smoky Mountains. By offering this evidence-based treatment, they will be able to create happier and healthier lives for those living with opioid use disorder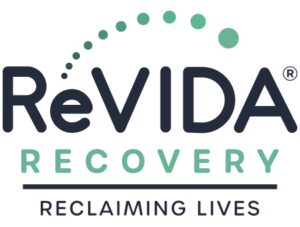 "Along with medication-assisted treatment (MAT) with buprenorphine (Suboxone®), at ReVIDA Recovery® Newport, patients can participate in our structured outpatient program," a ReVIDA Recovery® Newport spokesperson said. "The program allows for patients to receive additional care while maintaining a life outside of the treatment center.
"The ReVIDA outpatient program is a flexible treatment plan that will assist you in reducing or eliminating opioid usage," the spokesperson continued. "We offer MAT with buprenorphine (Suboxone®) and also have evidence-based, scientific treatment that includes individual therapy, counseling, group therapy, and classes."
According to the Substance Abuse and Mental Health Services Administration (SAMHSA), buprenorphine (Suboxone®) and MAT in general have been found to be effective in improving survival chances, keeping people in treatment, improving pregnancy outcomes, lowering opioid consumption, lowering illegal activity, and improving employment opportunities within the communities where it is offered.
Buprenorphine (Suboxone®) is crucial to MAT because it reduces opioid withdrawal symptoms and enables those fighting addiction to focus on their goals to achieve a healthier life.
ReVIDA Recovery® Newport promotes safe and healthy communities by empowering individuals to reclaim their lives from opioid use disorder. ReVIDA offers a premier network of outpatient recovery centers that deliver clinical excellence and industry-leading outcomes. To learn more about their services, visit their website or call (844) 972-4673.
###
For more information about ReVIDA Recovery® Newport, contact the company here:

ReVIDA Recovery® Newport
(423) 623-7043
newport@revidarecovery.com
330 Heritage Blvd,
Newport, TN, 37821