Totem New Earth Systems Featured on Polkastarter
January 31, 2022 at 18:30
Totem New Earth Systems ($CTZN) was recently featured as one of three web3 projects launched on Polka Starter in 2021.
The article, titled "Crypto 101: What You Need to Know About Web3," provided readers with an overview of Web3, what it is, and how it may play a part in emerging technologies.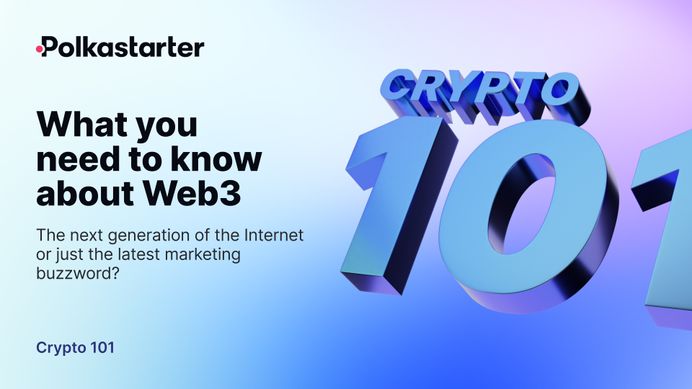 Web3 has been discussed in a number of Twitter spaces in recent months. According to Polkastarter, "a web3 company would have its own digital token that gives users governance rights. If you have a certain amount of these tokens, you can vote on proposals and influence the company's policy. The votes will be part of the public record. The company's tokens would make you an actual owner of the platform rather than just a user. And in this Web3 company, you'd own and store your data."
Totem notes that it will use the blockchain to create a new system for storing data and user experiences.
A spokesperson from Totem commented, "As we roll out updates on Obtainable & Totem OS is unveiled, we'll begin to use more chains. Totem wants to make the world's information accessible through AR/VR while being a secure environment for web 3.0."
Totem added that they were humbled and honored to be listed in the Polkastarter article along with Saito (a Layer 1 blockchain scaling solution) and Mytheria (a play-to-earn game that integrates create-to-earn features).
Totem describes two primary components of the Totem ecosystem that interested parties should consider: $CTZN and XOiDS. $CTZN tokens are the native digital assets of the Totem Ecosystem. $CTZN tokens will be used for all kinds of things, such as voting rights on important decisions, as well as bridges hodlers to save money on gas.
XOiDs are NFTs will serve as AXIS, or "access" token to the Xela XR metaverse where users will be able to purchase additional items, such as a physical copy of the Totem whitepaper called Opal.
Feedback for Totem's December launch of their XOiD Fleet 001 was received positively — selling out of out 4,444 of the XOiD NTFs in 3 days. The Totem team plans to launch multiple layers of the Totem ecosystem over time.
Those interested in learning more about Totem New Earth Systems, $CTZN tokens, or XOiDS are encouraged to connect via Twitter @totemearth.
###
For more information about Totem, contact the company here:

Totem
Totem