Tampa Resident Thanks WhiteSands Alcohol and Drug Rehab For Helping Him Get His Life Back
Tampa, FL - Jeffery, a resident of Tampa, reached out to WhiteSands Alcohol and Drug Rehab Tampa when he realized his life was spiraling out of control due to drugs and alcohol. He had such a positive experience he was moved to leave the addiction treatment center a five-star review on Google. He thanked WhiteSands for helping him get his family and life back together. "I will never forget his experience," Jeffery said, as he expressed his gratitude for the WhiteSands staff.
"The staff here is knowledgeable and helped me every step of the way. My health and my wellness were always their top priority," said Jeffery.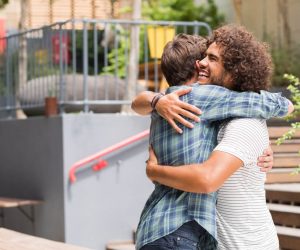 WhiteSands Alcohol and Drug Rehab treats each patient individually. They curate specialized treatment plans to suit each patient's needs. Their main focus is discovering whether underlying disorders are present that contribute to the patient's substance abuse problem. Identifying the root cause of addiction allows the correct treatment process to be implemented.
Clients entering WhiteSands for rehabilitation and detox treatment can expect to be treated like guests rather than patients. Because the treatment center prioritizes patient comfort and proper care, guests can be sure that they will receive top-notch services during their entire recovery journey. Some amenities at the Tampa WhiteSands facility include a State of the art gym, home-cooked healthy meals. Private rooms for each patient. As well as medically assisted detox on-site & personalized treatment plans for all patients. WhiteSands also has various on-site activities.
In his review, Jeffrey mentioned the benefits of the Tampa campus saying, "The facility is beyond words. I had my own room, I could use my cell phone at night, the gym is state of the art and the pool is relaxing/peaceful. The food is great with many healthy options."
WhiteSands believe in truly individualized treatment and implements this in a variety of ways. Many treatment centers place patients into the same treatment program, regardless of their unique circumstances and histories. WhiteSands believes that doing this is ineffective as each patient has their own background and needs.
Addressing underlying mental health disorders is a very important role in the treatment process that begins the day a patient decides to begin their journey with WhiteSands. Doing this ensures that the patient's addiction is addressed from all angles. By providing individualized care, patients feel prioritized and at home during their recovery journey.
Asking for help is not an easy task, but WhiteSands Drug and Alcohol Rehab makes recovery comfortable and absolutely possible. For more information, contact WhiteSands Drug and Alcohol Rehab at (813) 213-0442. Read the blog article why WhiteSands offers top-notch alcohol & drug rehab treatment.
###
For more information about WhiteSands Alcohol & Drug Rehab Tampa, contact the company here:

WhiteSands Alcohol & Drug Rehab Tampa
+18132130442
215 W Verne St Suite A, Tampa, FL 33606
(813) 213-0442