Sydney Office Cleaning Company Announces the Launch of Their New Website
Sydney-based Clean Group, a locally-owned and operated commercial cleaning company, has announced the official launch of their new website with better features and an intuitive interface. The new website of the company is a big improvement over the one. Also, the website now allows users to book a cleaner in Sydney in multiple ways, including over a call, by sending an email or by using the chat/contact option on the website.
"After being in business for many years, it finally felt like the right time to have a new website for our cleaning company. The COVID-19 pandemic last year forced us to go through many changes. So, when the company was in the process of upgrading its systems and cleaning methods, I thought why not upgrade the website as well? And it turned out to be the best decision. The new website is more appealing & engaging and our traffic has boosted since the launch," said Suji Siv, owner and CEO of Clean Group.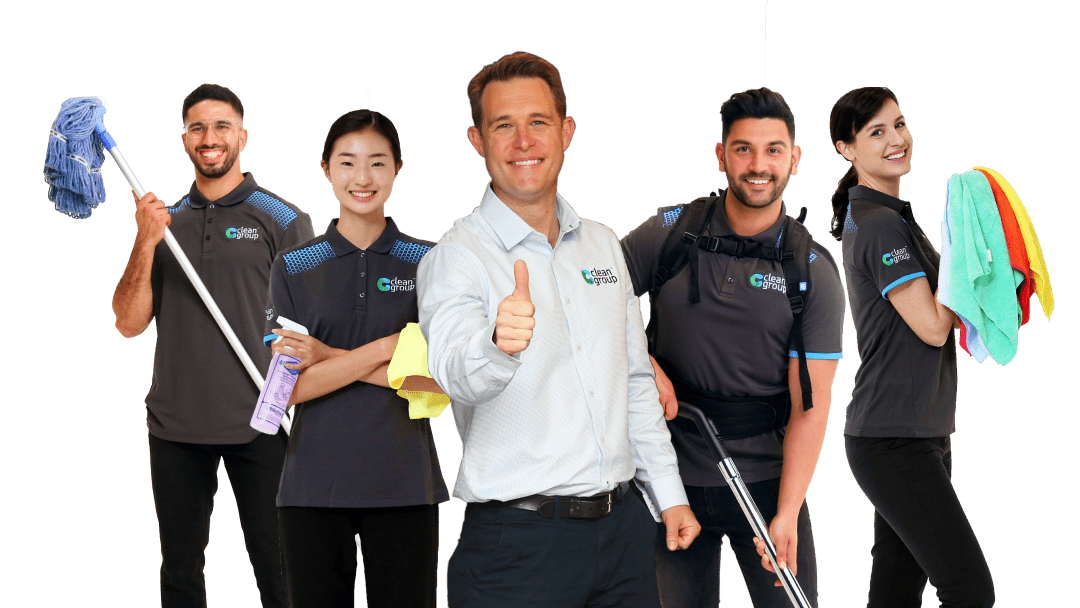 Clean Group was launched by Suji Siv about a couple of years back with the aim to make quality & affordable office cleaning services accessible to everyone in Sydney. The company exclusively offers cleaning services to corporates and commercial premises throughout the city. Its head office is located in Sydney and has branches in other major cities of Australia including Brisbane, Melbourne and Canberra.
Talking about the company's new website, it comes with a fresh design that's not just better-looking but also offers more features and is user-friendly. Also, most of the content throughout the website has been refreshed and customers can easily find details of the company's cleaning services, tools and service areas to make the right choice. Also, the new website allows customers to book a Free quote using an online form as well as get instant answers to their queries using the chat option.
According to the website, Clean Group offers a complete range of property cleaning services, which include commercial cleaning, office cleaning, strata cleaning, gym cleaning, carpet cleaning, window cleaning, school cleaning, and childcare cleaning. Other than that, the company also offers some specialised cleaning services including after builders cleaning, end of lease cleaning, and NDIS cleaning. "Clean Group is a company that takes pride in providing one of the best office cleaning and commercial cleaning services in Australia. We are here to offer you a staff of experienced, friendly, reliable and trustworthy professionals, who take pleasure in the cleaning services that they provide in Sydney Commercial," says the website.
The company now uses some of the most advanced cleaning tools & solutions available in the market to consistently achieve great results across all their industrial cleaning projects. It's also one of the first cleaning companies in the low price segment to offer the popular Electrostatic Virus Shield disinfection technology, which has been TGA approved to be effective against the coronavirus and can remove up to 99.99% of bacteria/germs with just a single application.
"When it comes to producing a sparkling clean, hygienic result, technology is everything. That's why we use the most advanced, high-quality commercial cleaning equipment available anywhere right now," says the Clean Group website.
Although the company (Clean Group) was only founded a couple of years ago, the core team, including the company founder Mr Suji Siv, has many years of experience in the commercial cleaning industry. "Our core team consists of seasoned cleaners having 10-20 years of experience in the industry, while the main team has 50+ full-time cleaners, with individual experiences ranging from a few years to up to 10 years," Mr Siv added.
Other than that, Clean Group is also known for its unique set of safe & results-driven cleaning practices, which involves the use of eco-friendly & non-toxic cleaning solutions that protect the environment & people from harsh chemicals and microfibre cloths that removes germs without using a lot of water or solution.
https://youtu.be/gFgOD37psCE
Businesses looking to know more about the Clean Group's services or wants to book an office cleaner online can visit the website.
###
For more information about Clean Group, contact the company here:

Clean Group
Suji Siv
1300 141 946
sales@cleangroup.email
14 Carrington St, Sydney NSW 2000