South Jersey's Premiere Real Estate Investor Network Inviting People to Attend Their Next Networking Meeting
South Jersey's Premiere Real Estate Investor Network has announced that they are inviting real estate investors and professionals to join their next networking meeting. The group offers a place for real estate professionals and investors to learn about the real estate industry and network with other professionals and investors. Members of the group include seasoned investors, realtors, beginners, attorneys, brokers, accountants, appraisers, home inspectors, contractors, rehabbers, wholesalers, home financing lenders, subject-to & note investors, private & hard money lenders, cash-flow buyers, fund managers, cash buyers, and property managers.
John Paul Kilduff II, co-host at South Jersey's Premiere Real Estate Investor Network, says, "We want to share with the real estate community this unique opportunity of personal and business growth. We take pride on saying that after being part of the event they will share a network with several experienced investors, and they will expand their REI knowledge and experience as well." They want to emphasize that the networking meeting is where real estate professionals and investors of all experience levels are able to share their knowledge, ideas, news, and live events that are related to the real estate industry.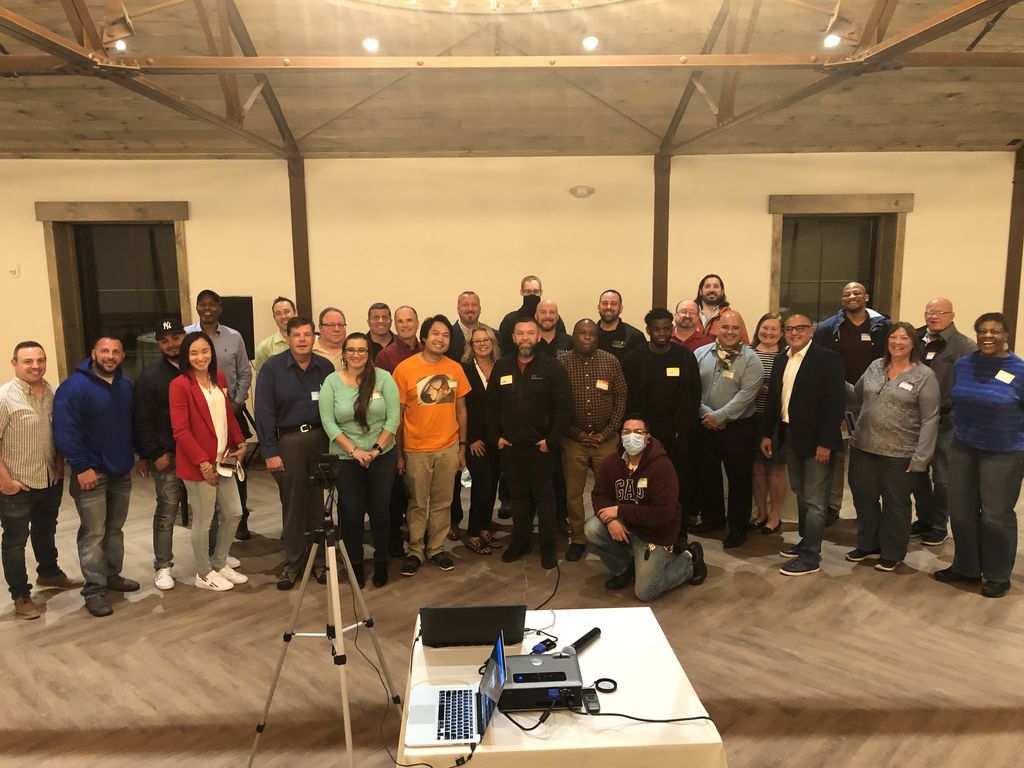 John Paul established Anchored Homes during his first year in real estate and he was able to do four flips and four wholesales. Today, he has a team with eight members that work remotely across the globe and they have completed over 100 real estate transactions while adding more than 40 rental units to the business' long-term holdings portfolio. He attended his first real estate networking event in 2016 where he was ignored and judged by people with closed minds. It was then that he thought of creating a place for real estate investors and industry professionals and he founded the South Jersey Real Estate Investor Network in Atlantic County. In 2020, he also co-founded Social Soaring, Best Skip Tracer, and Love My Stay. He currently resides in Virginia and administers all of his businesses remotely.
Phil Tudor, who is also a co-host at South Jersey's Premiere Real Estate Investor Network, has a lot of experience in the construction industry through the guidance and mentoring of his father who was involved in building inspections and code enforcement for over 40 years. Phil founded his own landscaping, construction and painting business in 2015, which he is still operating at present. He began by doing property preservation projects for Fannie Mae REO properties, which involved general maintenance and repairs, including the removal of trash. After he was able to acquire 60 properties and established his firm as the top contractor in New Jersey for Fannie Mae, he leveraged that into offering renovation services for both homeowners and investors. In 2017, with the goal of becoming a real estate investor himself, he established Steadfast Homes and bought and renovated three properties during his first year.
South Jersey's Premiere Real Estate Investor Network offers various services, which are: live events, sponsorship, membership, and mentorship. An example of their live events is the upcoming event that is titled, "How to Analyze a Deal and Evaluate a Market," which will be held on March 25, 2021, from 7:00 pm to 10:00 pm, at Cousin Mario's Italian Restaurant & Bar, Hamilton, NJ. They want to emphasize that with all the uncertainty in the current real estate market, it is very important to really understand how to evaluate one's market for good deals.
The also provide membership services, which help members increase their knowledge and grow their network. Members get education, motivation, property walkthroughs, networking, exposure, and buy and sell deals.
They also offer sponsorship services, where a person can become a sponsor with South Jersey's Premiere Real Estate Investor Network, which helps in building their brand recognition. Several different kinds of sponsorship packages are available. And lastly, they also offer mentorship services.
https://www.youtube.com/watch?v=xQLxW5nHPhE
Those who would like to learn more about the South Jersey's Premiere Real Estate Investor Network, the advantages of joining the group may want to check out their website, contact them on the phone or through email, or follow their social media pages.
###
For more information about South Jersey's Premiere Real Estate Investor Network, contact the company here:

South Jersey's Premiere Real Estate Investor Network
John Paul Kilduff II
(609) 236-3632
sjrein@anchoredhomes.com
South Jersey New Jersey USA