Snap Junk Removal of Houston, TX Announces Their Grand Opening
September 29, 2020 at 17:59
Snap Junk Removal has just announced that they are now open for business and serving customers dumpster rental needs in Houston and the surrounding Texas areas. They say that they aim to be a junk removal company that is focused on providing excellent customer care, timely dumpster drop-offs, and they will even supply the labor to haul a customer's unwanted junk and debris if they request it. The company will be providing flat-rate dumpster rental services to both residential and business customers.
The company spokesperson, Michael Mettlach, says, "We could not be more excited to now be helping with the junk removal and dumpster rental needs of those in the Houston area. We offer many choices in dumpster sizes and rental times to help our customers easily get their junk removal and other debris disposal tasks completed. Our services even include garage, driveway, and curbside junk haul off including the labor."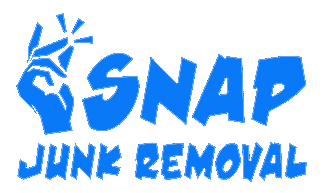 Mettlach went on to say that one of their specialties is helping homeowners get rid of the unwanted junk that sometimes clutters up several areas around their homes. This includes attic spaces, basements, driveways, side yards, backyards, and more. He stated that they realize that homeowners are sometimes very sensitive about having large trucks go across their yards to deliver a large roll-off dumpster for fear they may damage their lawn. That's why they offer a large selection of trailer type dumpsters on wheels that help distribute weight better as they are towed by only a pickup truck. The company spokesperson says that these style dumpsters are also easier to get into tight spaces so homeowners or their personnel do not have to carry their unwanted junk items so far to deposit them in the dumpster. He says that some of the more typical reasons that people rent a dumpster for junk removal are for old furniture removal, yard waste removal, appliance removal, hot tub disposal, renovation debris removal, and general rubbish removal. For those that have items that they want to remove but they feel they might be hazardous, Mettlach recommends they give them a call before making a dumpster rental reservation.
The company spokesperson for Snap Junk Rental went on to say that they have three different options as far as the types of dumpsters that their customers can rent. This includes their smallest trailer style dumpster that will hold up to 7.5 cubic yards or 2000 lbs. of debris. They also feature two different types of 15 cubic yard dumpsters. He says that one is a trailer style dumpster that can haul up to 4600 lbs. of debris or a roll-off style dumpster that can handle up to 10,000 pounds of junk or trash being hauled away in it. Mettlach also mentioned that they like to make renting a dumpster as convenient as possible for their customers. They do that by offering several different ways for their customers to set up a dumpster delivery. The most popular of which is a customer can go online and order a dumpster drop-off from the convenience of their own home or office. He says that their online ordering is fast and simple. All a customer has to do is go to their website homepage, click on the 'Easy Online Ordering' tab towards the top of the page, select their dumpster size and when they want it, and then go to the checkout page. The company spokesperson says that of course they also use more traditional methods of making dumpster rental reservations such as over the phone and by text message.
The company serves not only those in Houston but also customers in Spring, Cypress, Tomball, Magnolia, Katy, Pinehurst, Jersey Village, Rosehill, Hockley, Waller, and The Woodlands. More information on Snap Junk Removal can be seen on their website or by taking a look at their Facebook page. Their Facebook page has many photos of how their customers make use of their dumpster rental services and also has several customer reviews posted on it.
###
For more information about Snap Junk Removal, contact the company here:

Snap Junk Removal
Michael Mettlach
281-610-6682
snapjunkremoval@gmail.com
14018 Pine Meadow Ln, Tomball, TX 77377