Simpsons International Removals Has Excellent Rating on Trustpilot
October 06, 2021 at 16:28
Simpsons International Removals Ltd, a company based in Dartford, Kent, UK, is proud to announce that they have an Excellent overall rating on Trustpilot, based on reviews from customers. The Simpsons reviews on Trustpilot resulted in a TrustScore of 4.6, which is an overall assessment of reviewer satisfaction, based on the various service and location reviews for a particular company on Trustpilot. In one of the recent reviews, Gwynneth T. gave them five stars and said, "Simpsons was amazing to work with through our move to Norway. We would 100% recommend them - they were very thoughtful and thorough as well as kind during a very challenging and stressful time."
John Lee, General Manager of Simpsons International Removals, responded, "We are delighted to have so much positive feedback from customers, especially in a year that has been so challenging for everyone moving abroad. I am very grateful to our staff and removal crews who have worked so hard to ensure our customers have a stress free move even during this coronavirus pandemic."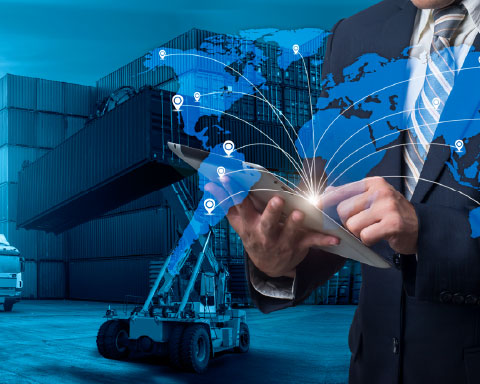 Simpsons International Removals specialises in household moves from the UK to Europe and international destinations. Whether the customer is moving from a studio, a stately home, a flat, or an apartment, they can provide a reliable service to help the client move from anywhere in the UK, whether it's London, Leeds, Belfast, Birmingham, or Edinburgh. And their exclusive international network also allows them to be capable of handling moves from the UK to many overseas destinations. They often help with removals to the UK from Australia, US, Canada, New Zealand, and many other countries.
Simpsons Removals also provides international removals from the UK to destinations in Europe and the European Union. They offer a cost-effective method of transporting customers' furniture and other belongings, handling everything that is required for the move, with the result that customers have an easy and stress-free move. They want to point out that they don't usually employ a typical removal van but a bigger European road train to save money for the customer through economies of scale. They also provide door-to-door service, where their packers export wrap the various furniture and belongings and deliver them to the customer's new home in Europe.
They provide regular road services throughout Europe, for those who are moving to Europe or relocating in Europe. The destinations range from the Netherlands to Europe, and from Sweden to Greece, while the usual offshore destinations, such as the Canary Islands, Malta, Cyprus, and Balearics, are covered through their International services by sea.
They also provide a comprehensive range of international removals to most overseas destinations. Because of their many years of experience in the international removals industry, they are well placed to offer a professional and comprehensive overseas moving service either by air or by sea. Those who want a simple and quick way to determine their overseas removal needs can use the online quote request form on the Simpsons website. Or they can conduct a comprehensive survey at the client's home or business.
Simpsons International Removals has recently extended its international shipping and removals partnership network, thereby allowing it to provide a higher level of service to more countries than ever before. Despite the recent change, their core values are unchanged and, even if they are currently expanding, they are still focused on providing personalized and professional service to individuals, companies, and commercial customers alike.
Those who are interested in knowing more about the services provided by Simpsons International Removals Ltd can check out their website, or contact them on the phone or through email. They are open from 9:00 am to 5:00 pm. Those who would like to know the exact location of their Dartford office can check it out on their Google Maps page.
###
For more information about Simpsons International Removals Ltd, contact the company here:

Simpsons International Removals Ltd
John Lee
01322 949 557
enquiries@simpsons-uk.com
Simpsons International Removals Ltd
Crossways Cargo Centre
Galleon Boulevard
Dartford
Kent
DA2 6QE
UNITED KINGDOM