S&P Dumpsters Announces the Launch of Their New User-Friendly Website
Temple, TX-based S&P Dumpsters is a trash and junk removal service that strives to be a progressive and well-rounded business. As an example of this, they have just announced the launch of their new and improved website. Those at the company claim this new version of their website is now more user-friendly than ever and it offers several more convenience features than the old website provided. This new website version can be viewed here at https://www.spdumpsters.com/.
The company spokesperson, Patrick Rayson, says, "We are always looking for ways to improve our dumpster rental services. Part of that is having a modern website that makes it easy for people to get the information they need on our services and offers other convenience features too. That's why we decided it was time to take a good look at our existing website and undertake building a new one that significantly improves upon it. We are extremely pleased with the way our new website turned out and the customers that have used it already have given it a big thumbs up."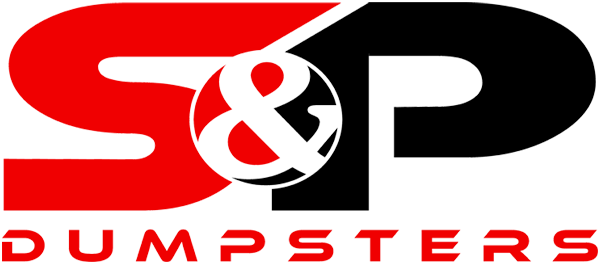 Rayson pointed out several of the goals that they had in mind once they decided to create a new website. This includes leaning on their staff's many years of experience in the dumpster rental business for content and trusting their reputable IT services provider's expertise when it comes to site layout and ease of use. He says this resulted in a new website that is not overrun with text and photos and is very pleasing to the eye. Even the website's dropdown menu has been simplified and the information it leads to is written in a much more concise manner.
According to Rayson, the highlight feature of their new website is that it gives customers the ability to book a dumpster rental right online 24-hours a day. That offers their customers the ultimate convenience when it comes to doing this task. He stated this means it does not matter what time of day a person is in front of their computer, they can still order a dumpster drop off. It's just as easy to do at 2 am as it is during normal business hours. It's also a very simple procedure. A customer just chooses the dumpster size they wish to have delivered, states whether they are a homeowner or contractor, and picks the date desired for drop-off and pick up. During the checkout process, the customer will also need to input their address, the type of material being removed, and give a brief description of where they would like the dumpster to be placed on their property. The company spokesperson acknowledged that making online dumpster rental reservations on their new website is really this simple to do.
The company spokesperson mentioned that their new website also does a nice job of describing the types of dumpsters that they rent. This includes a 15-yard dumpster that measures 14' x 8' x W 4'5" and is designed to hold up to two tons of material and a 20-yard dumpster that measures 14' x 7'6" x W 6' and also comes with a two-ton weight allotment. The new website also covers the many ways their dumpsters can be used to help unclutter and improve the interior and exterior looks of homes and businesses. It describes how they have become one of the Temple area's leading dumpster services when it comes to removing yard waste, garbage, trash, and construction debris. Their dumpsters can also be used to assist with basement, attic, garage, and foreclosure cleanouts. Customers will also find their dumpsters to be an easy way to get rid of such unwanted items as refrigerators, TVs, mattresses, appliances, furniture, and all different types of E-waste.
https://www.youtube.com/watch?v=rFtQm9pok28
S&P Dumpsters provides easy trash and junk removal services to those in Belton, Harker Heights, Salado, Nolanville, Copperas Cove, Killeen, Troy, and many other nearby Temple locations. Those in these areas that would like more information on this company's dumpster rental services can refer to the new website or go to their Facebook Page which is found here at https://www.facebook.com/SandPdumpsterrentals/.
###
For more information about S&P Dumpsters, contact the company here:

S&P Dumpsters
Patrick Rayson
254-541-2328
s.pdumpsters@gmail.com
Temple, TX 76501