ReVIDA Recovery® Tackles Opioid Crisis With Cutting-Edge Treatment Duffield, Va., Center Delivers Medication-Assisted Treatment to Those With Opioid Use Disorder
Duffield, Virginia – ReVIDA Recovery® Duffield has set its sights on changing the lives of thousands of Virginians by offering world-class buprenorphine (Suboxone®) treatment to those in Southwest Virginia struggling with opioid addiction. By offering this evidence-based treatment, ReVIDA is working to create happier and healthier lives for so many in the area just south of the Daniel Boone National Forest.
"Leaving opioids behind is no easy task. We know that," a ReVIDA Recovery® Duffield spokesperson said. "We offer Suboxone to help you get started on the path to recovery. According to the Substance Abuse and Mental Health Services Administration, Suboxone and medication-assisted treatment (MAT) can improve chances of survival, keep you in treatment, improve pregnancy outcomes, improve employment opportunities, and lower opioid consumption."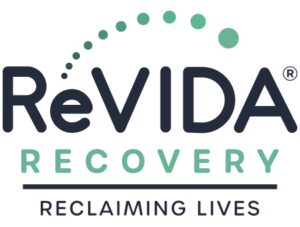 ReVIDA Recovery® Duffield believes they can help readers or their loved ones with this evidence-based treatment because of many years of research.
Tomorrow can be a happier day for all in the Old Dominion thanks to the treatment provided by ReVIDA®.
ReVIDA Recovery® Duffield promotes safe and healthy communities by empowering individuals to reclaim their lives from opioid use disorder. This is accomplished by the creation of a premier network of outpatient recovery centers that deliver clinical excellence and industry-leading outcomes. To learn more about their services, visit their website.
###
For more information about ReVIDA Recovery® Duffield, contact the company here:

ReVIDA Recovery® Duffield
276-690-7161
duffield3@revidarecovery.com
198 Ross Carter Blvd,
Duffield, VA, 24244