Rent-A-Dump Now Offers Roll Off Dumpster Rental Bins in South Jordan UT
Local dumpster rental company; Rent-A-Dump is happy to inform homeowners, communities, and businesses that it now offers cheap roll off dumpster rental bins to all customers in South Jordan, UT.
Rent-A-Dump is owned by a local businessman Oscar Sencion who still manages the businesses' day-to-day operations. Rent-A-Dump offers the best dumpster rentals in South Jordan in pricing, excellent customer services, and reliability.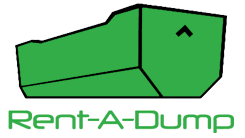 The company has received high ratings and glowing reviews across various platforms, including Facebook, Yelp, and Google. The many positive online reviews point to the company's performance in providing affordable dumpster rental services and giving customers excellent customer service. Below is an example of one such review:
"Rent A Dump was amazing to work with. They are the best priced for 7 days, received the dumpster a day after I called, any and all questions I had, I just had to text and got an immediate response. They were extremely helpful with knowing what can/can't go into the dumpster. I would recommend and will use Rent A Dump for future clean ups," says Abbey Rowley.
Besides South Jordan, Rent-A-Dump also provides cheap roll-off dumpster rental bins to Sandy, West Jordan, and Salt Lake City communities. According to Oscar, the Rent-A-Dump founder, the company also delivers bin rentals to customers outside the listed service area and sometimes at an additional cost. Delivery is free in nearby areas, but delivery to locations further out may require customers to pay additional distance surcharges, depending on how many miles the delivery location is from the company's radius.
The dumpster rental company's containers come in three dumpster sizes which are; 10-yard dumpsters, 15-yard dumpsters, and 20-yard dumpsters, and these containers have 1-ton, 1.5-ton, and 2-ton weight allowance. They also differ in terms of their capacity to carry trash safely. Their 10-yard dumpsters can haul an equivalent of four pick-up truckloads, 15-yard dumpsters can haul an equivalent six truckloads, while their 20-yard dumpster rentals can safely haul up to 8 pick-up truckloads of trash.
Rent-A-Dump offers low-cost dumpsters in South Jordan. Their 10-yard dumpsters cost $205, their 15 yard cost $235, and their 20-yard dumpsters cost $265 to rent per bin. They have a $15 per day extension fee, allowing customers to extend their rental periods to a full ten days. The company also has an additional $40 per ton for excess material loaded in the dumpster. They offer residential dumpster rentals, construction dumpster rentals, and industrial or commercial dumpster rentals.
Rent-A-Dump is usually open between 8.00 am and 5.00 pm from Monday to Saturday. The company also provides a same-day delivery service and offers a simple online booking process that renters can use to pay for and schedule dumpster rentals at any time of the day. Rent-A-Dump is not open on Sunday and therefore does not make deliveries or pick up bins on Sunday.
The company is also very keen on reducing the risk of Covid-19 infections, and their representatives always wear masks, gloves and observe social distancing measures.
Rent-A-Dump does not accept dirt, rocks, concrete, gravel in their dumpsters. However, they take a wide variety of waste from various projects. They have listed all the items they have prohibited on their website.
Anyone who may wish to rent roll off dumpster rentals in South Jordan, UT, can find more information about Rent-A-Dump and their dumpster rentals through their website: https://www.rentadumput.com/dumpster-rental-south-jordan-ut/.
https://www.youtube.com/watch?v=oXAz6yK0j2E
###
For more information about Rent-A-Dump Inc., contact the company here:

Rent-A-Dump Inc.
Oscar Sencion
(801) 833-7681
info@rentadumput.com
West Valley, Utah 84119