Rent A Dump Now Offering Reliable Same Day Dumpster Rental Service In Sandy UT
Rent-A-Dump, a local Utah dumpster rental company, was excited to announce to businesses, homeowners, companies, and communities in the area that they now provide reliable same-day dumpster rental service in Sandy, Utah, and in nearby areas.
Company founder Oscar Sencion stated that they had consistently acquired enough containers to provide same-day services to all customers in the area. Mr. Sencion also mentioned that same-day service was available to anyone in the Wasatch Front who needed to rent a waste disposal dumpster as long as they called in to rent their bins and schedule their delivery before noon.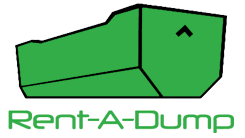 Besides Sandy, Rent-A-Dump services other cities, including Salt Lake City, West Jordan, South Jordan, and several other Utah areas. According to Mr. Sencion, the company frequently delivers roll off bins to customers outside the Wasatch area on request. However, the company does mention that they may not be able to provide same-day dumpster services to customers outside the company's delivery radius. Still, customers in these areas could count on next-day delivery.
Oscar further stated, "Delivery to locations outside the company's service area needs to be scheduled over the phone as delivery charges may be applied in varying costs depending on the delivery location's distance from the company's service areas."
Rent-A-Dump offers 10-yard dumpster rentals, 15-yard dumpster rentals, and 20-yard dumpster rentals. The containers are designed to accommodate waste disposal from various projects depending on their capacity and weight limits. While 10-yard dumpsters have a 1-ton weight allowance, they can accommodate up to 4 pickup truck loads of trash. 15-yard dumpsters can accommodate 6 pickup truckloads of waste and have a 1.5-ton weight allowance, while 20-yard dumpsters have a 2-ton weight limit and can fit an equivalent of eight pickup truck loads of garbage or junk.
The dumpster rental cost for these dumpsters is based on the containers' capacity. Still, it may also vary for each rental based on how long a customer rents a container and whether they adhere to the company's rental terms. Their dumpsters' standard costs are $205 for a 10 yard dumpster, $235 for a 15 yard dumpster and $265 for a 20 yard dumpster. Rent-A-Dump offers a 1-7-day rental period, and customers can extend their rental; periods if they wish to for three more days at $15 per day. The dumpster service also charges $45 per ton for any excess material loaded in their bins above the specified weight limit.
Generally, Rent-A-Dump offers construction dumpster rentals, commercial dumpster rentals, and residential dumpster rentals, and as such, they accept a wide variety of waste items and junk. The company does not allow the disposal of concrete, dirt, gravel, and cement on their dumpsters. Toxic and hazardous waste are not allowed as well. They have a comprehensive list of prohibited materials that cannot be thrown inside their dumpsters, and they also indicate these in their rental terms.
The company is open from 8.00 am and closes at 5.00 pm from Monday through Saturday. Although they have a 24-hour online booking system that interested customers can use to place their orders and schedule their rentals, it is important to note that the company closes on Sunday and does not offer deliveries or dumpster pickup services.
Anyone looking for a company that provides reliable same-day dumpster service in Sandy or any other dumpster rental services can find out further details about Rent-A-Dump through their website: https://www.rentadumput.com/dumpster-rental-sandy-ut/.
https://www.youtube.com/watch?v=iSJzngngPDQ
###
For more information about Rent-A-Dump Inc., contact the company here:

Rent-A-Dump Inc.
Oscar Sencion
(801) 833-7681
info@rentadumput.com
West Valley, Utah 84119