Removals To Australia Expanded At Simpsons International Removals
Dartford, Kent based Simpsons International Removals Ltd is pleased to announce that they are expanding services regarding removals to Australia. Simpsons has been providing professional international removal and shipping service throughout the UK, the majority of Europe and many of the most popular worldwide destinations for many years now. Learn more here: https://www.simpsons-uk.com/removals-to-australia.
With Australia reopening its Skilled Migration program (following its suspension during the coronavirus pandemic), the number of people looking to move to Australia has substantially increased. General Manager of Simpsons International Removals John Lee says, "Since Australia has started opening up its immigration program again, we have had a big increase in enquiries about moving to Australia. There is a big, pent up demand from people who have put their migration plans on hold over the last couple of years and are looking to move now that they have the chance, and we are pleased to say that we are able to help them."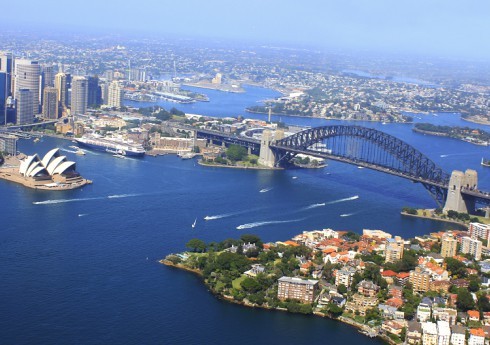 Simpsons International Removals' removals to Australia include a free home survey, packing and customs clearance. Homeowners can use full containers (20ft or 40ft) or part load/shared containers for smaller moves as they desire, and the company includes standard customs clearance as part of the service.
Lee says, "If you are looking to move to Australia, we can assure you that we are your best choice. We as a removal company believe that your move to Australia should not be difficult or stressful at all. The Simpsons team has been dealing with Australia removals for many years, and we can handle all kinds of moves. Whether it's a small project or your entire household being moved, we have you covered."
Simpsons International Removals regularly helps people with their international moving, from all locations in the UK to all the major destinations in Australia, including Melbourne, Adelaide, Brisbane, Gold Coast, Sunshine Coast, New South Wales, Canberra, Perth and Sydney. Even remote destinations (such as Darwin, Hobart and Alice Springs) are within the company's reach. No matter where it is a customer wants to get to in Australia, Simpsons is confident they can help.
"At Simpsons," Lee adds, "we are proud to offer a very high quality of service and are pleased that by expanding our operations we are able to help more people move to Australia. We have earned our place as one of the leading removal companies in the UK by assuring complete customer satisfaction, and we will apply that same philosophy to you!"
The high level of quality maintained across all the services provided by Simpsons International Removals Ltd has earned the company a lot of praise from its clients. Ansgar Thomas writes in their 5-Star review, "I was moving overseas for my work. Already apprehensive, I was offered advice from the get-go from Simpsons; they were friendly and offered me tips on what to take and what to leave as I'm a bit of a hoarder, so there was a lot to go through! I took everything I needed, and I was pleased with their customer services and packing team. Thanks, again!"
George M. also says in their review that they experienced, "The smoothest move I ever had. I have had bad experiences with other companies, so I was a little unsure. I booked anyway, and it was the best decision I made last year. They were non-stop, packed everything up so fast and were so careful in moving my valuable items and not a single piece of furniture was knocked, scratched or damaged. I highly recommend Simpsons, and I will use them for any future international moves."
With a first class fleet and a desire to help more people, Simpsons International Removals Ltd continues to expand while maintaining its high class personal and professional service to private, business and trade customers alike. Those who are interested in learning more about Simpsons International Removals Ltd or want to use their services should visit the company's website. Interested parties are encouraged to get in touch with John Lee via email or phone; the company's representatives can also be contacted via the contact portal on their website. Simpsons International Removals Ltd maintains a social media presence and can be found on Twitter at the following link: Simpsons Removals.
###
For more information about Simpsons International Removals Ltd, contact the company here:

Simpsons International Removals Ltd
John Lee
01322 949 557
enquiries@simpsons-uk.com
Simpsons International Removals Ltd
Crossways Cargo Centre
Galleon Boulevard
Dartford
Kent
DA2 6QE
UNITED KINGDOM