Rancho Relaxo Inspires Community Through Fashion, Clothing And More
February 19, 2021 at 01:11
California based Rancho Relaxo is taking steps to help customers find fashionable clothing that makes them feel more comfortable with their true selves. The store hopes that easy access to items and apparel that showcase creativity will likewise help their community achieve their personal goals.
As such, they are pleased to bring their entire catalog of fashionable jewelry, men and women's apparel and other items to customers through their website. This online platform was built from the ground up to offer a similarly rich shopping experience as a customer could expect from the store's physical location in Palm Springs, CA. Today, those already familiar with the store's high standard of customer service are welcome to show their support by getting their very own Rancho Relaxo-themed apparel here: https://www.ranchorelaxoca.com/rancho-relaxo-gear.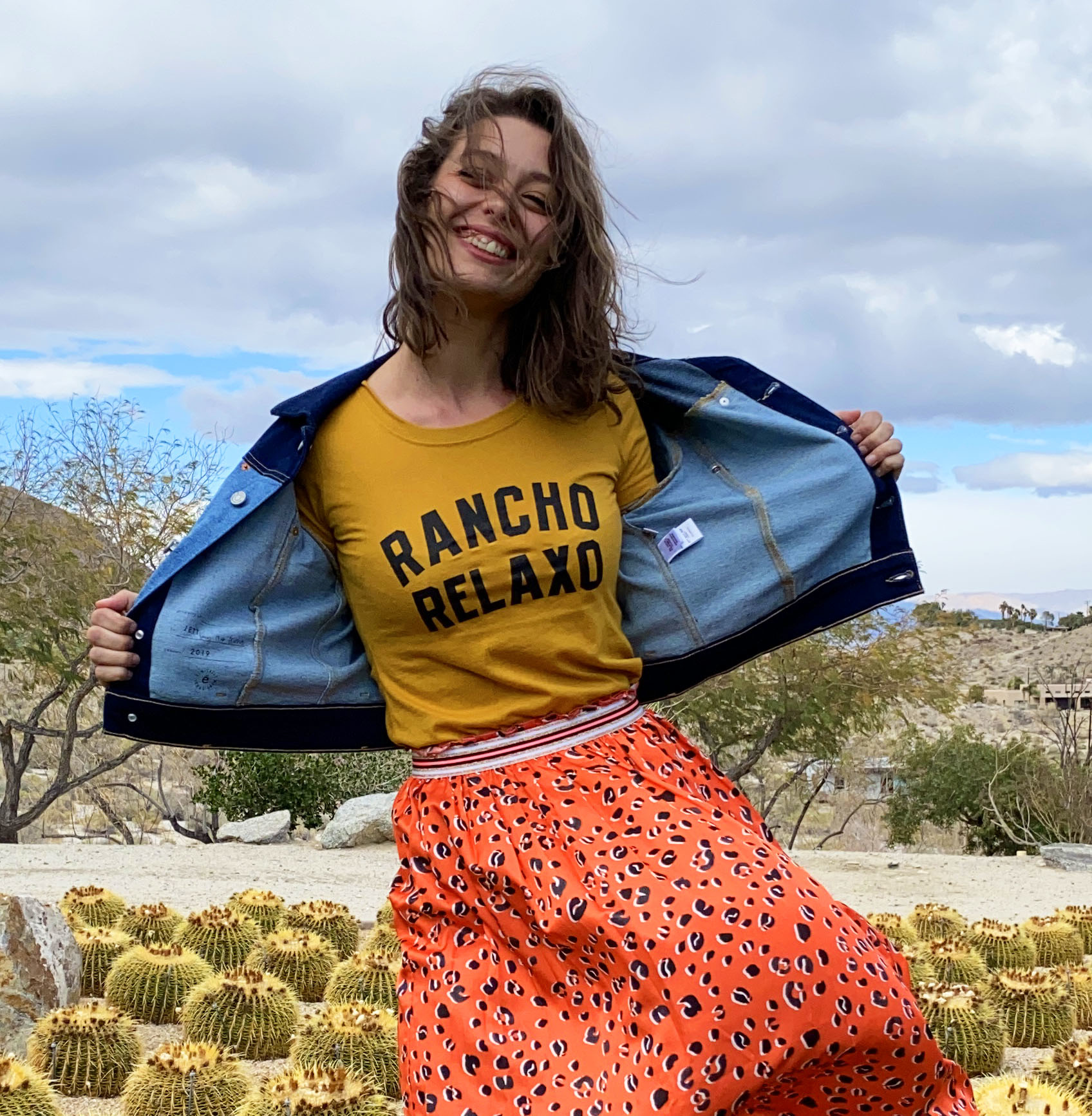 "Rancho Relaxo has valued what an artist can do — and the unparalleled craftsmanship they can put into their work when inspired — ever since we first opened our doors to the public," says Stella Adena of Rancho Relaxo, "and that priority has only evolved in the time since. We have made it our mission to support communities of craftsmen and artisans across the region by empowering them to capitalize on their gifts and bring their stories to countless others. Many, if not all, the items you can find in our store have a story behind them. In addition to allowing artists to instill a part of themselves in their creation and be recognized for it, our customers can now curate a wardrobe that expresses their unique self for all to see."
A sense of style can be transformative and enriching, according to Adena, which is why she and her team are always delighted to help newcomers find clothing or jewelry that both speaks to them as well as makes a statement about who they are. This ethos extends far past clothing, however, since the online store also offers a variety of products that are designed to help customers bring outward expression to more aspects of their daily lives. Examples of this are readily available on the store's social media pages. Visit the Rancho Relaxo Instagram page for more: https://www.instagram.com/ranchorelaxoca.
Rancho Relaxo's home and garden products, for instance, similarly offer more in the way of casual chic than the rigid fashion one may find at other stores. Inspiration and creativity, Adena says, are hardly ever the result of a constrained environment. In light of this, the store offers a variety of planters, ornaments, furniture and so on that marry form and function in a soothing, cohesive manner. Each item is made to stand out from others in its class (what one may normally expect to find), but they also interact harmoniously with their peers. Rancho Relaxo's goal is to make it as easy as possible for their customers to find useful products that elevate the ambient environment of their home and life. Naturally, they can also find a more direct means of achieving this if they browse the store's fragrance and essential oils selections, to suggest a few.
One of the store's core goals is to provide an incredible customer experience for each of their patrons, whether at their physical location or online. As such, their team frequently strives to go the extra mile in order to ensure that customers are satisfied with their time browsing as well as the purchases they make. One 5-Star Google review from C. Mathis touches on this, explaining that, "Rancho Relaxo is far more than a retail boutique, it is an experience in fashion, art and community. Stella is passionate about her pieces and products and has an eye for unique style. I have been to Rancho Relaxo a handful of times and have left with something I love each visit. Stella gently encourages me to try styles I never knew I liked until I tried. I have brought friends and family between the ages of 18 and 65, and there has been something for everyone (even gifts for the little ones!). Prior to the pandemic, I attended one of the lovely events hosted by Stella at Rancho Relaxo, complete with shopping, art exhibits, clean beauty products and delicious beverages. If you're looking for an extra special shopping experience, I highly recommend Rancho Relaxo!"
https://www.youtube.com/watch?v=z89WEddHIY8
Customers are welcome to visit the Rancho Relaxo website in order to swiftly find what they are looking for (as well as browse several other items they may not have known they needed). The store also provides gift cards for those who want to help a friend or family member take another step in personalizing their clothing and environment. Experience more of what Rancho Relaxo has to offer on Pinterest: http://pinterest.com/stellaadena/rancho-relaxo.
###
For more information about Rancho Relaxo, contact the company here:

Rancho Relaxo
Stella Adena
(760) 656-7009
stella@ranchorelaxoca.com
69930 Highway 111, Suite 116
Rancho Mirage CA 92270