Ozark Dumpster Service Holds Grand Opening in Springdale Arkansas
September 25, 2020 at 16:06
Ozark Dumpster Service has opened in Springdale, Arkansas, to provide rolloff dumpster rentals to help residential and commercial owners and contractors to easily get rid of the waste and debris that result from their construction, renovation, or demolition project. There would be no need to deal with the headaches and hassles of conventional dumpster rentals. The team from this family owned and operated company is committed to providing the community in Springdale and neighboring areas with the most reliable residential dumpsters and commercial dumpster rentals.
A dumpster is a type of movable waste container and the rolloff dumpsters that are being offered for rental by Ozark Dumpster Service are often used for residential or commercial construction jobs that frequently have a large volume of junk and waste materials. These containers may also be used by homeowners when performing a thorough cleaning of the home, such as a spring clean. They may also be applicable for getting rid of the large amount of debris and waste material resulting from home renovation or demolition projects.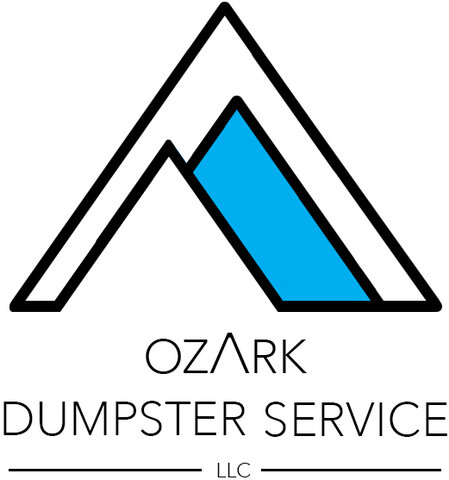 Justin Hollenbeck, from Ozark Dumpster Service, says, "If you're ready to book your dumpster today, use our online booking system to get set up. Our professional team will be in touch to confirm your reservation and schedule a delivery window. Whether you need assistance selecting the correct bin size or you have questions regarding which materials we can accept in our containers, get in touch and our friendly and knowledgeable team will answer all your questions. On top of Springdale, Bentonville, Rogers, and Fayetteville, please visit our Service Areas to view all the cities we serve."
Rolloff dumpsters have open tops and are designed to be lifted onto special rolloff trucks to transport the waste material to a waste disposal facility. Residential dumpster rentals make it easy to get rid of waste material produced from residential and commercial projects. Clients are able to avoid the hassle of bringing the waste materials to the landfill or waste disposal facility. Instead, they simply toss the junk and other waste material into the bin and Ozark Dumpster Service will take care of transporting the rolloff dumpster to the landfill, recycling center, or any other kind of waste disposal facility. The dumpster rental company will be paying the landfill, transfer station, recycling, or some other type of disposal facility
Available from Ozark Dumpster Service is a 10 yard dumpster, 15 yard dumpster, and 20 yard dumpster. The 10 yard dumpster can contain 10 cubic yards of waste material and can be used for cleanouts, small remodeling projects, and similar jobs that have limited space. The 15 yard dumpsters can hold 15 cubic yards and are appropriate for deck tear-downs, basement clean-outs, and bathroom/kitchen remodels. The 20 yard dumpsters can contain up to 20 cubic yards of material and are often needed for roofing projects, full attic or garage clean-outs.
Aside from Springdale, Ozark Dumpster Service can also offer rolloff dumpster rentals to other surrounding areas, such as Fayetteville, Rogers, Bentonville, Lowell, Centerton, Farmington, Johnson, Elm Springs, Cave Springs, Prairie Grove, Lincoln, Bethel Heights, Goshen, Avoca, Gateway, Pea Ridge, Highfill, Elkins, Sonora, Siloam Springs, Greenland, Decatur, Gravette, Hiwassee, Sulphur Springs, Little Flock, Gentry, Cane Hill, Morrow, West Fork, Winslow, Hindsville, Huntsville, Eureka Springs, Clifty, and Wesley.
Clients who have used the dumpster rental service provided by Ozark Dumpster Service have good things to say about them. For instance, Anelda V. says, "Recently used Ozark dumpsters, and I was so impressed. Their prices were very reasonable. They were prompt and courteous and very professional. When they came to pick up the dumpster, my husband was throwing the last couple of things in and the team rushed over and helped him get the last stuff in there. We were incredibly impressed with the team and will use them again."
Those who require rolloff dumpsters for their residential or commercial project may want to check out the Ozark Dumpster Service website, or contact them on the phone or through email. They are open from Monday to Friday, from 7:00 am to 7:00 pm; and on Saturdays and Sundays, from 8:00 am to 5:00 pm.
###
For more information about Ozark Dumpster Service, contact the company here:

Ozark Dumpster Service
Justin Hollenbeck
(479) 409-2074
ozarkdumpsterservice@gmail.com
2128 Cheyenne Trail, Springdale, AR 72762