Overflow Dumpsters Announce Purchase of New Rental Bins to Benefit Customers in Winston-Salem, North Carolina
January 28, 2021 at 23:27
Local Winston-Salem Dumpster Rental service Overflow Dumpsters announced that the company had purchased new dumpster rental bins in a move set to benefit customers in Winston Salem, NC.
"Dumpster rental services are critical waste management solutions that customers should not have to spend a small fortune to access. There has been an ever rising demand for dumpster rentals in Winston-Salem that was created by a shortage of dumpster rental containers in the area. While there are other dumpster rental companies in the region; many of the available rental bins are large dumpsters that are mainly targeted at large construction firms and companies needing large industrial dumpster rentals," said Mr. Brian Gastley, the company's owner and CEO.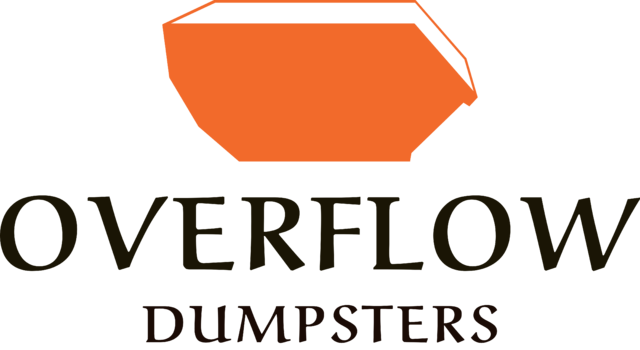 Mr. Gastley further stated, "Overflow Dumpsters has acquired new small dumpster rentals that are designed for the small business owner or the regular homeowner who needs a dumpster from time to time for small to medium home improvement projects. This movie is set to benefit anyone who needs a dumpster in Winston-Salem as well as in the neighboring towns of Lexington, Clemmons and Kernersville. These new dumpster rentals are aimed at raising the supply or roll off dumpster rentals to meet the demand."
According to information posted on the company's website, Overflow Dumpsters primarily offer two dumpster rental sizes. Customers can either rent 10 yard dumpsters at $275 or 20 yard dumpsters at $395 for 1-5 days. Their containers have 2 ton and 3 ton weight allowance limits respectively. Customers may extend their rental periods at an extra $13 per day beginning from the sixth day and every extra ton of material attracts an overage fee of $55.
The company also claims to have a super simple rental process and customers can book their dumpsters online using one of many payment options to pay for their rental bins. However, customers must know that the company only operates from Monday to Friday and is closed during weekends.
According to the compnay website, Overflow Dumpsters was created with the aim of providing for disposal of excessive waste. The company website also mentioned that many customers were contractors, the average homeowner, real estate firms, college students moving in and out, landlords and tenants and just about anyone needing help with their waste disposal.
Anyone interested in renting a roll off dumpster from Overflow Dumpsters should however make sure to confirm with the dumpster rental company whether or not they accept the type of waste the customer wants to dispose of. This is to avoid misunderstandings that can cost more charges in overage or contamination fees.
https://www.youtube.com/watch?v=GLJevyKAsyc
Those who are looking for a reliable dumpster rental service in Winston-Salem, NC or if they think that Overflow Dumpsters may have the waste disposal options they need, can find out more information about the company's terms and conditions, pricing and non-allowable items on their website at https://www.overflowdumpsters.com/dumpster-rental-winston-salem-nc/ or by reaching out to them through their Facebook platform or by giving them a call.
###
For more information about Overflow Dumpsters, contact the company here:

Overflow Dumpsters
Brian Gastley
(336) 406-6314
bgastley@overflowdumpsters.com
1741 Timber Cove Ct, Winston-Salem, NC 27127