On Point Dumpster Rental Newly Launched Website Includes Online Booking Capability
On Point Dumpster Rental, LLC is pleased to announce the launch of its new website. This is part of this trash and junk removal company's efforts to remain as progressive a company as possible. Something which it has deemed to be essential to better meets its contractors and residential & commercial customers rubbish hauling needs. An important feature of the new website is that its customers will now be able to conveniently book their dumpster rentals right online.
The company owner, Adam Truesdale, says, "When my staff and I get together, we are always keen to discuss ways that we can improve our dumpster rental service. Several months ago, we started discussing some ways that we could improve upon our website and that quickly led to me deciding to go ahead and do a complete overhaul of our existing website. The quality of our new website directly reflects the type of experience we here at One Point Dumpster Rental have in the trash and junk removal business and the skill and innovation that our experienced IT services provider brings to the website design process. Feedback from our customers that have used the new website has been very positive so far."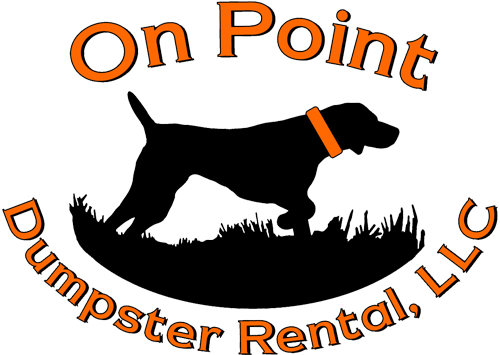 The company owner went on to say that although the highlight feature of the new website is it gives their customers the ability to book a dumpster drop-off right online, it has many other nice features built into it also. This includes a very user-friendly setup that includes a simplified dropdown menu and a design that's pleasing to the eye because it's not overrun with photos and text on the pages. He also stated that the new and improved website also describes their rental dumpsters in great detail. This includes their smallest size 7' x14' x4', 15-yard dumpsters which can be rented daily, for 2 days, or a week and their larger 14' x8' x5', 20-yard dumpsters which have those same timeframe options. All of their dumpster rentals can also be extended for a small fee and the tonnage can also be exceeded for an extra charge. The new website also talks about the reasons that customers typically use their trash hauling services. This includes the disposal of yard waste, construction debris, and basement, attic, garage & commercial cleanouts. The new website also points out that the company cannot haul away such things as e-waste, asbestos, paint/thinners, solvents, batteries, propane tanks, chemicals, oil, gas/gas cans, tires, or anything else that is considered to be hazardous waste. On Point Dumpster Rental's new website can be viewed here at https://www.onpointdumpsterrental.com/.
Residential and commercial customers that have had On Point Dumpster Rental remove unwanted trash, debris, and items for them have been very complimentary of their services. John Mang wrote, "I would recommend On Point Dumpster Rental to anyone in need of a short-term rental, spring cleaning, and general junk removal and haul off. The Ownership is fantastic to work with. Delivery and pick up were as arranged and on time and communication from the reservation process through delivery and pick up was excellent. They are what they say..."On Point" Thank you for the professional level of service and being a great asset to have in the community! Rene Hodges proclaimed, "I was very impressed with Adam and his company, On Point Dumpster Rental. He delivered it on time, his prices are fair and he was flexible with pick up. His service saved me many trips to the landfill and total imposition on my friends with trucks. I can highly recommend this company and he will certainly go on my list of preferred vendors that I keep for my real estate business."
https://www.youtube.com/watch?v=XElsCjvxV_E
Truesdale added that their service area typically covers all of Rock Hill, York, Chester, Fort Mill, Clover, Lake Wylie, Richburg, Hickory Grove, and Sharon South Carolina. They can usually accommodate those with rubbish removal needs in nearby areas too but this may come with a small additional charge. Those in the above-mentioned areas of South Carolina that would like more information on this company's dumpster rental services can refer to their new website or they can also go to their Facebook page at https://www.facebook.com/onpointdumpsterrental.
###
For more information about On Point Dumpster Rental, LLC, contact the company here:

On Point Dumpster Rental, LLC
Adam Truesdale
(803) 487-9347
truesdaleadam@gmail.com
1123 West Chapel Rd
McConnells, SC 29726