Office Furniture Solutions Brings Style and Functionality to Chicago Offices
December 09, 2022 at 21:11
Chicago, IL - Office Furniture Solutions, located in Chicago, offers a wide range of office furniture options to meet the needs and budgets of any business. From new and used office furniture to remanufactured and custom design services, Office Furniture Solutions has it all.
Office Furniture Solutions provides office furniture from dozens of commercial manufacturers, making it easy for businesses to find the right fit for their needs and budget. In addition, Office Furniture Solutions offers in-stock products for those who need furniture fast. Office Furniture Solutions also offers remanufactured office furniture for businesses looking to furnish their office on a tight budget. This includes services for resurfacing, painting, and new fabrics to give old furniture a fresh, modern look.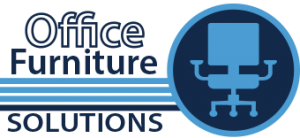 Office furniture is essential to any workspace, providing comfort and convenience for workers and creating an aesthetically pleasing environment. For those in Chicago, IL seeking new or used office furniture, it is essential to consider the various options available to make an informed decision. Office furniture should be chosen based on its quality, size, and style of the pieces so that employees have comfortable and functional workstations. Ergonomic chairs can help increase productivity by promoting proper posture and reducing fatigue associated with sitting for long periods. Choosing pieces that fit both the company's overall aesthetic and budget represents a wise investment that can be appreciated by both employers and employees alike. Ultimately, selecting the right office furniture is essential to creating a productive workspace while improving overall employee satisfaction.
In addition to furnishing offices, Office Furniture Solutions also offers professional interior design and space planning services. Their team will guide businesses through the entire design process, from conception to completion, helping with everything from floor plans to paint colors.
For businesses needing relocation services, Office Furniture Solutions provides the planning, equipment, and project management necessary for a smooth move. From local moves to cross-country office relocations, the company has the expertise to handle everything.Office Furniture Solutions also offers installation services for both end users and other office furniture dealers, making it easy to get new furniture set up and ready to use.
"At Office Furniture Solutions, we understand that a well-designed and functional office space is crucial to the success of any business," says Phil Ramos, owner of Office Furniture Solutions. "That's why we offer a wide variety of furniture options and design services to help businesses create the perfect workspace."
For more information about Office Furniture Solutions and its services, visit their website or contact them directly.
###
For more information about Office Furniture Solutions, contact the company here:

Office Furniture Solutions
Phil Ramos
(630) 357-5600
info@theofs.com
71 S Wacker Dr #309, Chicago, IL 60606