Office Cleaning Commercial Cleaning Group Sydney Providing Affordable Hospital Cleaning & Disinfection Services
Office Cleaning Commercial Cleaning Group is a Sydney-based medical cleaning company that now offers complete hospital cleaning & disinfection services in the Sydney area at inexpensive rates. Office Cleaning Group is a company that is known to offer the most cutting-edge cleaning solutions at really great prices to small & medium businesses in the city.
For almost 20 years now, the company has been consistently delivering personalized commercial cleaning solutions & services to local businesses with complete in-house experience.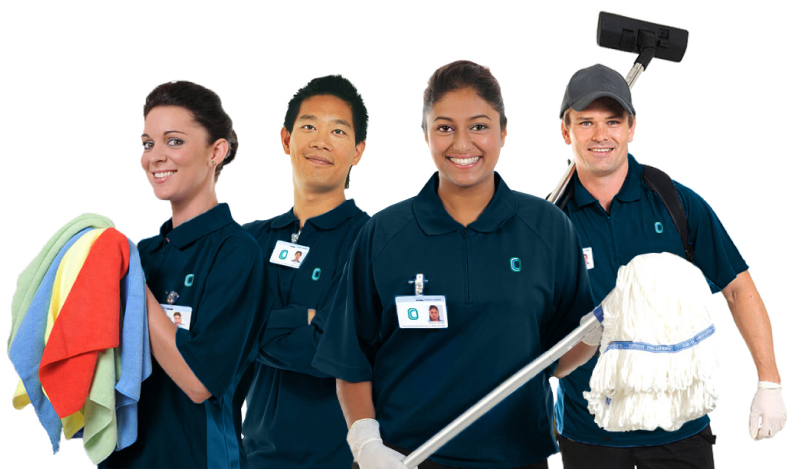 "The medical cleaning services, which we started only a couple of years ago, is now one of our most used services. We have full-time medical cleaners with good experience in the cleaning of a variety of medical premises such as hospitals, clinics and care centers. Besides routine cleaning and deep cleaning, we also provide complete disinfection services to our medical clients. You can call us or visit the website to book a cleaner 24*7," says a company representative.
Keeping hospitals clean is not a luxury, but a necessity. It's important to regularly clean the hospitals and disinfect everything from doors to ventilators, equipment and other machines to keep the place well-sanitised and avoid the spread of common infections.
Office Cleaning Group uses the Zoono-71 Surface Sanitiser, which is a hospital-grade disinfectant certified to remove up to 99.99% of viruses & germs when used in combination with the Electrostatic Sprayer technology. The company uses this technique for all their disinfection projects, including hospital cleaning and disinfection.
"On top of that, our cleaners are all trained in using the latest cleaning & disinfection methods with utmost care and proficiency to ensure the safest results for your hospitals," he added.
Hospital cleaning is different from regular cleaning of other commercial places. Safety is the top priority here. Maintaining proper hygiene in the hospitals can help limit the spread of infections, as many studies have proven. In addition to deep cleaning of hospital surfaces, objects, doors, windows, etc., it's also crucial to regularly disinfect high-traffic areas and objects, including lift buttons, phone receivers, light switches, bed handles, doorknobs, machines, medical devices, etc. "We use the best quality medical disinfectant that has been approved by the Department of Health for being effective against COVID-19."
Office Cleaning Group cleaners follow a meticulous approach to hospital cleaning, which includes in-depth cleaning followed by complete disinfection of the entire place to ensure proper safety of both the patients and the hospital staff. For cleaning purpose, they use medical-grade solutions that are eco-friendly, safe and 100% effective in removing common viruses & germs.
Besides that, all cleaners use proper safety gear, including gloves, masks, etc. when working. Also, they use different colour-coded cleaning cloths, buckets, etc. for the cleaning of different places such as toilets, kitchens, and ICU rooms in order to avoid cross-contamination. "All these safety precautions along with the cleaning quality is managed by our dedicated managers who will be there to assist you with your cleaning needs."
To ensure that clients' expectations are being met and to track the performance of their cleaners, the company routinely organises surprise visits of the clients' premises, which also covers identifying and fixing unexpected problems of the clients. Moreover, the company offers a 100% satisfaction guarantee for all its cleaning projects, which allows clients to report an issue within 24 hours after a project is completed.
"Office Cleaning Group strives to produce the cleanest medical centre in Sydney. To achieve our goals, we thoroughly work from the top to bottom of the entire building. This also includes Doctors' Chambers, Cabinets, Waiting Space, Beds, Desks, Electronic devices, Couches, Chairs, Play Area, Kitchens, Toilets, Desks, Cafeteria, etc. We have environment-friendly chemicals that will leave your medical centre dry within two hours. These chemicals are odourless, therefore, leaving no residues and no traces behind," says the Office Cleaning Group website.
Office Cleaning Group Sydney has been in the commercial cleaning business for more than 20 years now and has ample experience in providing top-notch cleaning results with complete safety and efficiency. For the cleaning of sensitive premises such as hospitals and care centres, they have a team of specialists who are trained for this particular purpose and provided with the best-in-class resources.
To hire hospital cleaners and disinfection services from Office Cleaning Commercial Cleaning Group, one can visit their website or call the helpline number 1300 141 946.
###
For more information about Office Cleaning Commercial Cleaning Sydney, contact the company here:

Office Cleaning Commercial Cleaning Sydney
Stephen Matthews
+61 2 8379 4072
sales@cleangroup.email
8/51/49 York St, Sydney NSW 2000, Australia