OCCC Group Announces Increased Focus on Medical Cleaning Services
OCCC Group Sydney based commercial cleaning service provider has recently announced that it is planning to increase focus on medical-related and emergency cleaning services. As the threat of the COVID virus and multiple similar infections is increasing, more and more medical facilities, hospitals and clinics across the city would need expert help to keep their premises clean and germ-free.
"We are now focusing more on accepting requests from hospitals and similar medical premises in Sydney. This is to ensure those who need emergency medical cleaning get our services on a priority basis. We are using our best teams of medical cleaners to cater to these jobs. For now, our emergency cleaning services can be booked on a 24-hour notice," said a company spokesperson.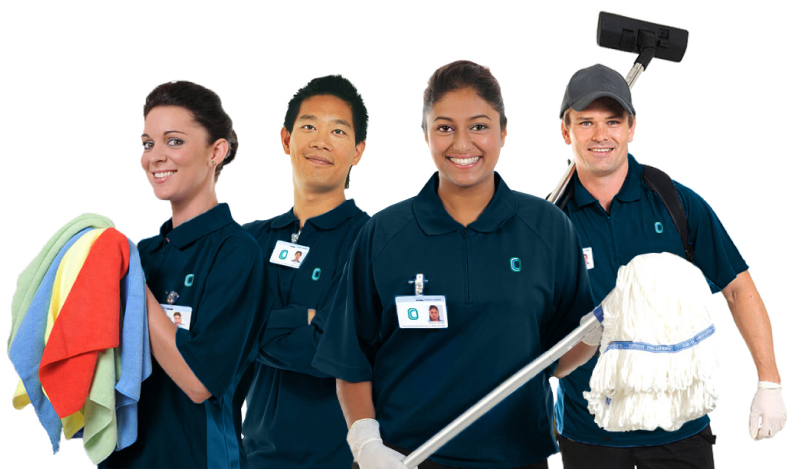 OCCC Group is a leading and one of the top commercial cleaning companies in Sydney. The company has offices in Sydney, Melbourne, Canberra and Brisbane, and serves the routine and one-off cleaning needs of businesses in over a thousand suburbs & cities in Australia. They specialise in office cleaning, strata cleaning and medical cleaning and have an in-house team of trained and certified cleaners for the job. As a full-service cleaner company, OCCC Group provides cleaning services to a variety of commercial premises, including but not limited to, schools, offices, gyms, clubs, restaurants, malls, retail stores, warehouses, factories, childcare centres, and large commercial buildings.
The ongoing pandemic caused by the deadly COVID-19 infection has dramatically increased the demand for healthcare services. As one might know, adequate healthcare is incomplete without proper cleaning. That's why the demand for expert medical cleaning services has also expanded significantly over the past year or so. In fact, many local hospitals and clinics have already hired and are using dedicated cleaners to cater to the ongoing cleaning and sanitation needs. "While this may sound the best option, it certainly is not," said the OCCC spokesperson.
Many of the hospitals and local medical centres, health clubs and community centres in and around Sydney do not have the budget to hire full-time cleaners. Despite what it may seem like, it is not a very efficient option. First, hiring a full-time cleaner is a time-consuming task. Second, an in-house cleaner would take a fixed weekly or monthly salary, irrespective of the number of hours they are working for or the actual cleaning work they are doing. Also, hiring a full-time cleaner doesn't guarantee the best cleaning results. "Your cleaner might not have any experience or knowledge of medical cleaning, for all you know."
A better option would be to outsource medical cleaners or cleaning services from a reputable company like the OCCC Group that not only has huge experience in medical cleaning but also has best-in-class resources and a qualified team of trained medical cleaners. "The best part is that our prices beat the standard market rates in almost 90% cases. If you want to save the high cost of hiring full-time cleaners for your hospital or clinic in Sydney, contact the OCCC Group to outsource professional medical cleaners." OCCC Introduces New medical cleaning program for hospitals in Australia.
OCCC Group provides cleaning services for all kinds of medical emergencies, from routine hospital cleaning to specialist medical cleaning, instrument cleaning, complete area disinfection, and others. Their medical cleaners Sydney can be hired on an hourly or project basis. They also offer attractive discounts to new routine cleaning clients and loyalty points to their existing clients. For NDIS cleaning and other non-government organisation cleaning needs, one can contact the OCCC Group for a discount quote.
OCCC Group is gradually expanding its reach to cover more states, cities & suburbs across Australia to ensure everyone can avail their high-quality & inexpensive cleaning services. The company has recently started operations in the ACT region and now provides medical cleaning and office cleaning services in all major suburbs of Canberra. Hospitals and other healthcare premises looking for specialist medical cleaning in Sydney are encouraged to reach out to the OCCC Group for a free quote.
About OCCC Group
OCCC Group is a top-rated commercial and office cleaning company with head office in Sydney and branch offices in Melbourne, Brisbane and Canberra cities. The company offers a full range of commercial cleaning services in more than a thousand suburbs across Australia. They are known for affordable, efficient and safety-driven commercial cleaning services.
###
For more information about Office Cleaning Commercial Cleaning Sydney, contact the company here:

Office Cleaning Commercial Cleaning Sydney
Stephen Matthews
+61 2 8379 4072
sales@cleangroup.email
8/51/49 York St, Sydney NSW 2000, Australia