NurseRegistry Explains the Difference Between Home Health vs. Private Duty Nursing
NurseRegistry, a nurse staffing agency in Palo Alto, CA, has released a blog post that explains the key difference between home health and private duty nursing. Both of these services are vital for patients who require medical assistance in their own homes in their daily routines. However, it is essential to understand the differences between the two care options and work closely with healthcare professionals to pick the best in-home care solution for the patient and the family, ensuring the safety and well-being of patients and seniors in their familiar environment in the home.
Melissa Fischer, LVN, CEO of NurseRegistry - Palo Alto, says, "Home health care is a great choice for older individuals that need medical assistance, especially following a hospital stay. However, home health lacks flexibility. That's where private duty nursing comes in. Private duty nursing offers flexible, one-on-one care for patients who need nursing care at home. This can be long-term care for patients with complex medical conditions that require continuous supervision, although an in-home nurse can benefit those with short-term, high-touch needs too."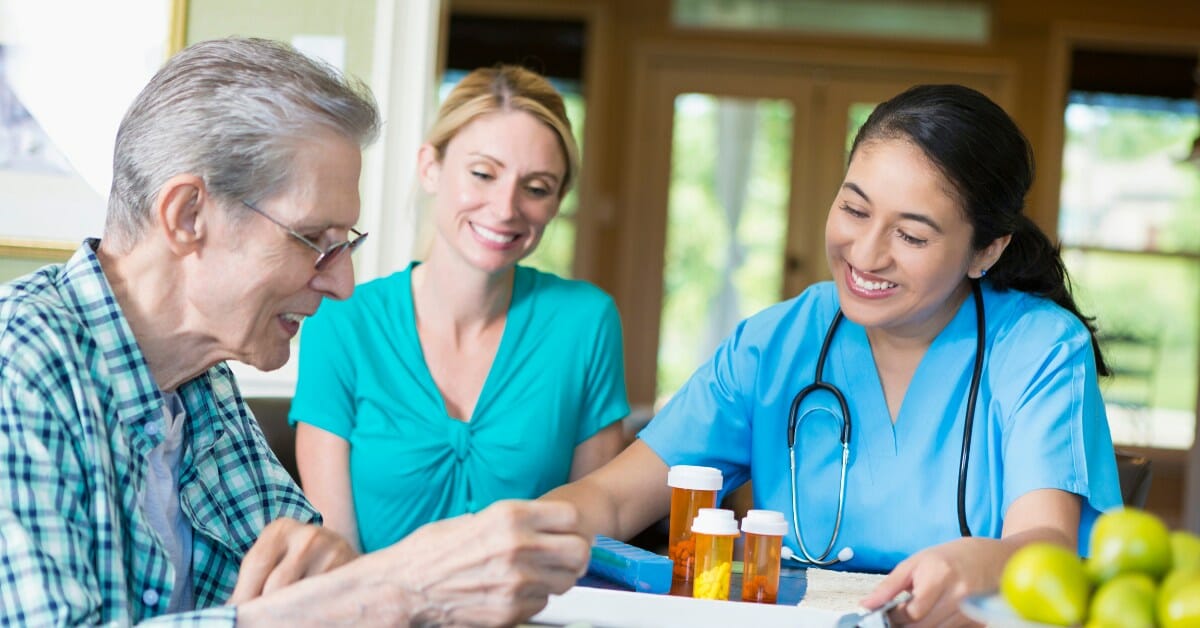 Private nursing may also be applicable for short-term care, including post-surgical wound care when a quicker turnaround is desired compared to what home health care can provide. Private duty nursing is capable of providing more in-depth and hands-on medical care. Private duty nurses are registered nurses (RNs) or licensed practical nurses (LPNs), who offer a higher level of personalized assistance and attention. The services provided through private nursing include: medication administration and management, ventilator and tracheostomy care, general nursing care, G-tube feeding and care, seizure monitoring and intervention, respite care, 24/7 care, and wound care.
When choosing between home health care and private nursing, cost and coverage are two important factors. Home health care is usually covered by Medicaid, Medicare, or private insurance for a certain period of time, and a physician's order is usually needed. On the other hand, private duty nursing may not always be covered by insurance and becomes an out-of-pocket expense.
The scheduling will also be different between home health care and private duty nursing. Home health care visits typically last for a few hours per visit and are frequently scheduled based on the patient's needs and the availability of the medical team. In contrast, private duty nursing will usually cover shifts, ranging from two to 24 hours per day. In addition, private duty nursing offers more flexibility in terms of scheduling. For example, home health care may be scheduled a number of days after a hospital stay. Private nursing can be used to fill the gaps, offering immediate coverage—and peace of mind—upon returning home.
NurseRegistry is a leading nurse staffing agency that offers RN and LVN services to both clients for in-home private duty nursing and local healthcare facilities that require assistance with coverage, including hospitals, hospices, skilled nursing facilities, rehab and treatment centers, and more. They have over a decade's worth of expertise in connecting leading nursing talents with different kinds of clients, from various types of healthcare facilities to people who need private nursing services.
Those who want to know more about the key distinctions between home health nursing and private duty nursing can visit NurseRegistry's website at https://www.nurseregistry.com/blog/home-health-vs-private-duty-nursing/ or contact them through the telephone or by email.
###
For more information about NurseRegistry - Palo Alto, contact the company here:

NurseRegistry - Palo Alto
Katarina Livaskani
(650) 462-1001
marketing@nurseregistry.com
125 University Ave Suite 260, Palo Alto, CA 94301