North Alabama Dumpsters LLC Brings Affordable Dumpster Rentals To Local Communities
Arab, AL based North Alabama Dumpsters LLC is pleased to announce that their services are now available across North Alabama. The company brings affordable dumpster rental to communities in Arab, Guntersville, Albertville, Boaz and all surrounding areas.
North Alabama Dumpsters offers two large dumpster types for rental that are designed to hold virtually any kind of junk their customers might need to dispose of, from old appliances, furniture and regular household detritus caused by a spring cleaning to e-waste and even construction debris. The company believes that dumpster rentals should feature two key factors: affordability and reliability, both of which their customers will find when they order a rental. However, the company states that accessibility is another key aspect of their service that many might not know they need.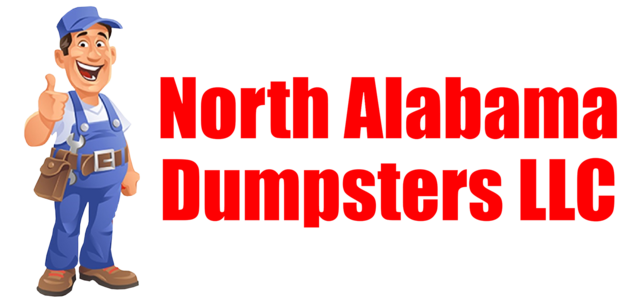 "Hiring a dumpster should not take any time or effort on your part at all," states North Alabama Dumpsters. "It should always take no more than a handful of steps: you decide what dumpster size you need for your project, contact us to place an order, let us know when and where you want it dropped off and then tell us to pick it up when you are done. Our drivers are keen to be punctual so you suffer no unnecessary delays and don't have to be kept waiting for a full dumpster to be removed from your property once it has fulfilled its purpose. You don't even have to worry about where it will be taken because we are able to handle the responsible disposal of almost any type of waste." Alternatively, customers may keep the dumpster as long as they need and then text the company once they are done to have it removed. Their convenience is always a top concern for the team.
According to North Alabama Dumpsters, this is due to the fact that customers who need dumpsters are often preoccupied with other jobs that need their undivided attention. Everyone is likely to need a dumpster at some point, from large contractors cleaning up a job site to homeowners who are trying to empty out their attic and so on. Whatever the case may be, such clean up tends to be labor-intensive, tedious work. As such, the company states that a dumpster rental provider that adds to the strain is simply not worth hiring. Fortunately, their team has worked hard to develop a system that minimizes any hassle and ensures dumpsters are both delivered and hauled away without giving the customer any undue stress.
A part of the work the team has put in can be seen on their website. While the company does provide some insight on their services, this is preceded by the ability to begin booking the dumpsters immediately. The prominent 'Book Online Now' button takes customers to a page describing each dumpster's features (including size and capacity) as well as offers contact details through which a rental can be made. This effectively means that renting a dumpster is only a handful of clicks away. See more here: https://www.northalabamadumpsters.com/.
According to the company, their 20 yard dumpster is their most popular rental, often used by homeowners and for small to mid-sized construction projects. It can hold up to 4 tons of material and costs under $400 to rent. In the event this dumpster is not large enough, however, the company advises customers to try their 30 yard dumpster, which is suitable for bigger construction sites and large commercial jobs. It can hold up to 6 tons of material and costs under $500 to rent.
As their name suggests, the company's services are available all across North Alabama, and a more detailed map of their service coverage can be found on their official website. However, customers outside this area need not be overly concerned as the company is often willing to make special accommodations in such cases.
North Alabama Dumpsters adds that customers are welcome to contact their team if they have any concerns regarding a dumpster's capacity or the type of waste they can dispose of. The company's representatives have a great deal of experience with all kinds of waste disposal projects and will be happy to make a recommendation based on the customer's needs.
###
For more information about North Alabama Dumpsters LLC, contact the company here:

North Alabama Dumpsters LLC
Mike Smalley
256-931-5300
northalabamadumpstersllc@gmail.com
455 N Main St
Arab, AL 35016