New Northland Fence Blog Post Reveals Vinyl Fencing Actually a 'Green' Choice
Many might be surprised to learn vinyl fences are a wise choice because they're recyclable. That's just one of the many pluses of vinyl fencing revealed in a new blog post titled Benefits Of Vinyl Fencing: Top Five Reasons To Go Vinyl or Go Home published on the website of Minnesota-based Northland Fence.
Vinyl fencing is fully recyclable at any point in its life because natural gas is a significant component, the post explains. There's no need to worry about sending any scraps to the landfill, and if there will ever be a need to replace the vinyl fence, the whole structure can be recycled at many recycling centers. It's even possible to take sections and donate them to nonprofit organizations since the vinyl panels are very durable.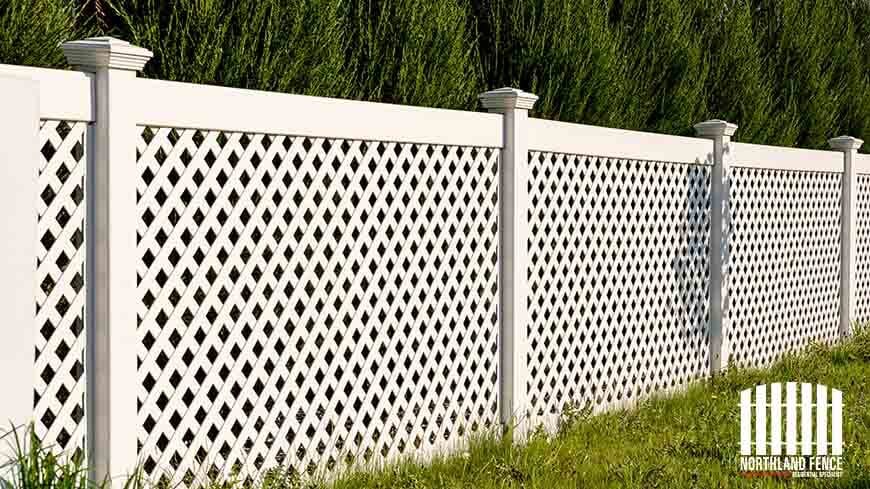 "An important reason to choose vinyl for fencing is due to vinyl's consistency," said a spokesperson for Northland Fence. "This means that harmful chemicals to treat for waterproofing, paints, and stains aren't applied after manufacture. This means that vinyl is a non-toxic material with no volatile organic compounds."
That "green" factor is just one of five reasons the post lays out for why homeowners or other property owners should consider vinyl as the appropriate solution for fencing needs.
Another reason is that vinyl is attractive to the eye. It provides beauty while also establishing the property line, keeping pets and children safe, and offering privacy.
Solid vinyl fencing provides an opaque wall. It's available in a variety of colors from light to dark as well as a two-tone option, which offers customization.
Picket vinyl fencing comes in several colors as well and has the advantage of symbolic nostalgia. A white picket fence holds an important place in history as an indication of pride in homeownership. As the post points out, this adds to the charm of a home's overall curb appeal.
Vinyl fencing can also boost a home's value. A fence is one of those items that may persuade a pet owner to purchase the home, but it's not seen as a necessary "must-have" for everyone. However, real estate experts warn that a fence with cheap materials in an unkempt state will surely drive away potential buyers. Quality materials and an attractive design guaranteed to last for years will attract all kinds of buyers.
Another advantage of vinyl fencing is that it requires minimal maintenance. No painting or staining is ever needed, and vinyl cleans easily with soapy water and a rag. Mildew can easily be removed with a little bit of bleach. Vinyl fences don't rot, chip, peel, crack, or fade. And not having to worry about chewed-up wood fence slats from various creatures or rotting boards falling off is another benefit.
And finally, vinyl fencing can withstand harsh weather in areas like Minnesota, where structures need to be strong and durable.
According to the post, vinyl is known throughout the industry as being five times stronger than wood. Another thing that adds to a fence's durability is having posts driven at least 4 feet directly into the ground, with no hole digging and no cement footers that will crack later.
Homeowners and other property owners who are considering vinyl for their fencing can check out the Northland Fence website, or call or email them.
###
For more information about Northland Fence, contact the company here:

Northland Fence
office@northlandfence.com
7703 Main St NE
Fridley, MN