New Commercial Moving Service Offered by 5 Star Movers Sarasota
November 04, 2021 at 16:10
Earlier this month, 5 Star Movers Sarasota launched a commercial moving service. In Sarasota, Florida, the company intends to help business owners have a much easier time locating reputable commercial movers.
5 Star Movers Sarasota is a premier commercial moving service based out of the Sarasota area. With years of experience, they have served residents and businesses throughout the country. They provide free quotes and charge only if the move is actually performed.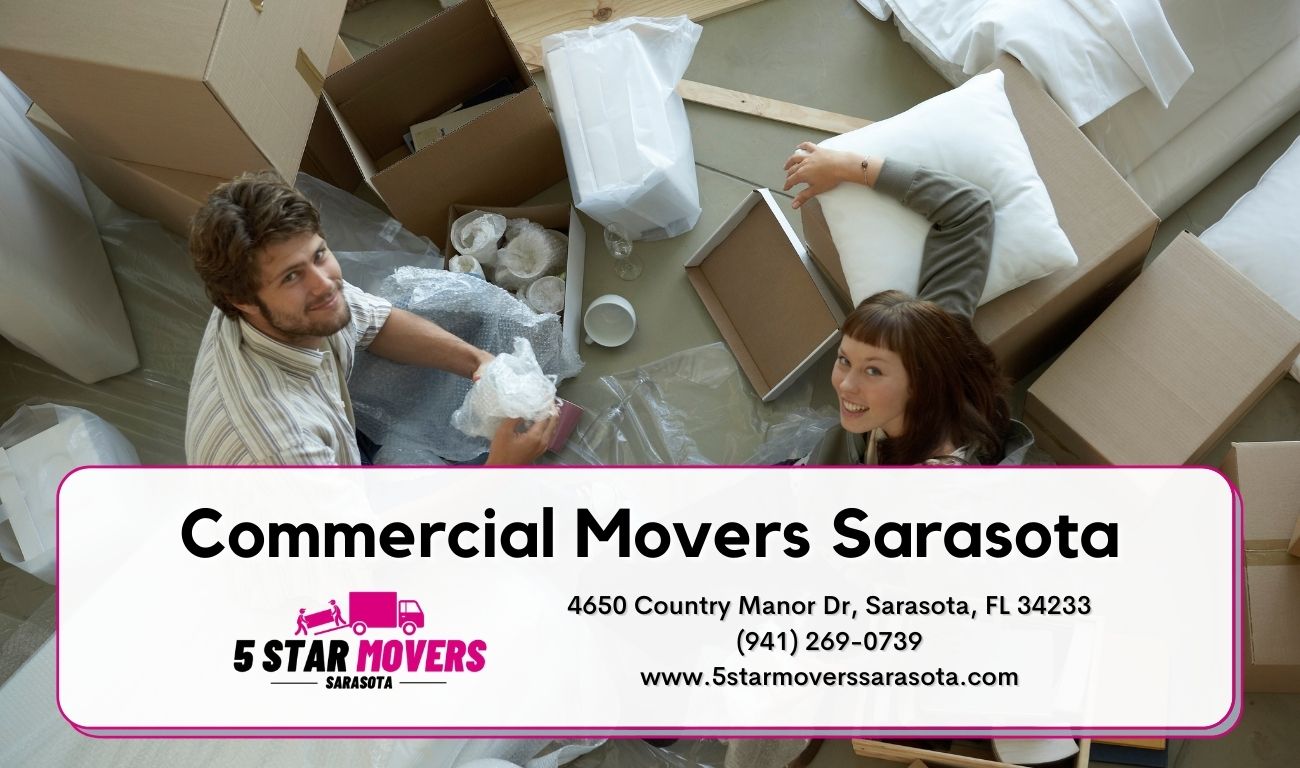 5 Star Movers Sarasota staff say their new venture has been well received so far. Matthew Newman, a commercial sales executive for the company, says moving the offices was a good experience for the clients. "To us, moving your entire business in one fell swoop has always seemed like a great idea, so we're delighted to provide this service finally."
In addition to professional packing, 5 Star Movers Sarasota also provides assembly and disassembly services, packing materials, delivery, and more. Business owners on a budget will find the service to be highly competitively priced. In addition to moving your business, the moving company can also set it up at its new address.
Newman said that companies planning to do business in the middle of the year will find the new service helpful. "Businesses that are moving an office can also take advantage of this service to save money on moving day."
The company will take care of all the details so that businesses, owners, and staff have no worries when planning a move.
Over the years, 5 Star Movers Sarasota has fulfilled the dreams of countless Americans by providing them with moving services for their business. Their goal is to make moving a business as painless as possible because they know how stressful it is. Our motto has always been, "We strive to treat your things as if they are our own."
It is always possible for customers to receive a quote before booking the date. Whether moving one's home or office, the moving company pledges to use highly-skilled, experienced employees.
###
For more information about 5 Star Movers Sarasota, contact the company here:

5 Star Movers Sarasota
5 Star Movers Sarasota
(941) 269 0739
info@5starmoverssarasota.com
4650 Country Manor Drive, Sarasota, FL 34233