MTB Construction Offers Dumpster Rentals Across Wide Area
CA based MTB Construction is pleased to share that their dumpster rental and construction service coverage extends to Oroville, Chico, Paradise, Gridley, Marysville and the surrounding areas. Customers are welcome to contact the company's representatives for all their dumpster rental-related needs as well as assistance with all types of construction and clean up projects.
MTB Construction is a locally owned-and-operated contractor that makes it their mission to offer solutions to every construction problem or concern a member of their community may bring to their team. While other contractors may require the client to include a third party or more in order to finish various parts of a large project, MTB takes pride in the fact that their contractors can handle any given aspect of it by themselves. The company, in other words, has no lack of expertise or experience to draw from, and they pair their team's skill with modern equipment that is designed specifically for the role in which it is employed.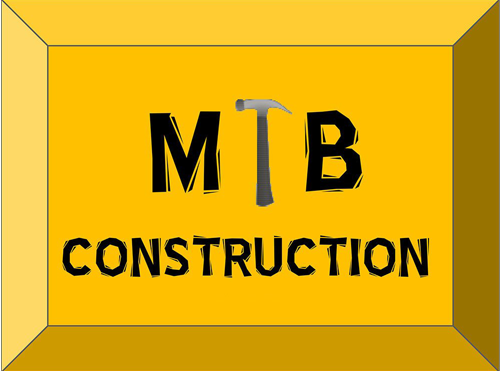 Similarly, the company is more than willing to take on smaller jobs that other contractors may pass up simply due to their relatively lower pricing. MTB Construction believes that their community's needs are always important, large or small, and they are always ready to step up. The company states, "MTB Construction is your one-stop shop for all your construction needs. Whether you need a dumpster rental or not, we can help with any type of construction and/or cleanup, from small jobs like roofing to large ones like highways!"
Two types of dumpsters can be acquired quickly through the official MTB Construction website, namely the 18-yard and 30-yard variants. The company explains that these dumpsters can be maneuvered into almost any location the customer desires, and their drivers only need to be informed where to drop off a dumpster and when to take it away. Should the customer require help with the actual clean up process, MTB Construction and their team are pleased to offer their assistance in this regard as well. However, they clarify that customers are just as welcome to only order a dumpster if they prefer to perform the clean up by themselves.
"We have all run into contractors who try to upsell or offer their services as part of larger packages that the customer is obliged to engage," observes MTB Construction. "That's not the case with us. What you want is important to our team, and all we will ever do is reassure you that we are here if you need us. Our customers have no obligation to follow our recommendations, save perhaps where there are explicit safety concerns. If you only want us to drop off a dumpster at a certain location and then haul it away at a later date, that is all we will do. If you'd like to get your clean up project finished faster with some professional help, however, you only have to let us know."
Dumpsters can be used to get rid of many types of junk, and MTB Construction advises their customers to assume that virtually anything can be disposed of in this manner (within reason). Many will be familiar with using dumpsters for construction and trash or yard waste disposal, for instance, but MTB Construction has helped customers clear out mattresses, appliances, televisions, furniture, hot tubs and even e-waste. Property owners have also been known to enlist MTB Construction's aid when clearing out unwanted items left by past tenants. Notably, dumpsters can be taken to waste or recycling plants, whichever is best suited for disposing of the discarded items as responsibly as necessary. MTB Construction handles this part of the process as well, ensuring that customers need not give their junk a second thought.
Additional information regarding the company's dumpster rental and construction services can be found on their website at https://www.mtbconstruct.com/. Customers are welcome to contact the company's representatives directly if they wish to follow up on any inquiries. MTB Construction's team is ready to offer their insight on any issue, from recommending a dumpster size for a particular job to explaining how long a given home renovation job may take and so on. The company can also be reached through their social media platforms.
###
For more information about MTB Construction, contact the company here:

MTB Construction
Marcus
(530) 403-0796
marcus@mtbconstruct.com