Mobile Auto Glass Services Available In Phoenix
February 03, 2021 at 04:30
AZ-based D.I. Auto Care, a car care specialist, is offering mobile auto glass repair and replacement services to the Phoenix community. The company, which offers customers access to a selection of industry-leading detailing and auto glass maintenance services, is pleased to share that they will continue to remain available to all despite the obstacles posed by the pandemic. Learn more about the company's auto glass services here: Phoenix Mobile Auto Glass.
Whether the car in question is meant to fulfill a primarily functional role or whether its owner wants to draw the eye of every pedestrian as they pass, the company is able to offer a professional and highly satisfactory service that often exceeds expectations, as is made evident in the reviews they have received. The company makes it their mission to restore every car entrusted to them to a factory-like finish where possible, and the vast experience they have gained in the field has enabled them to make sure nearly every car they work with receives this attention regardless of how impossible its owners may think it to clean.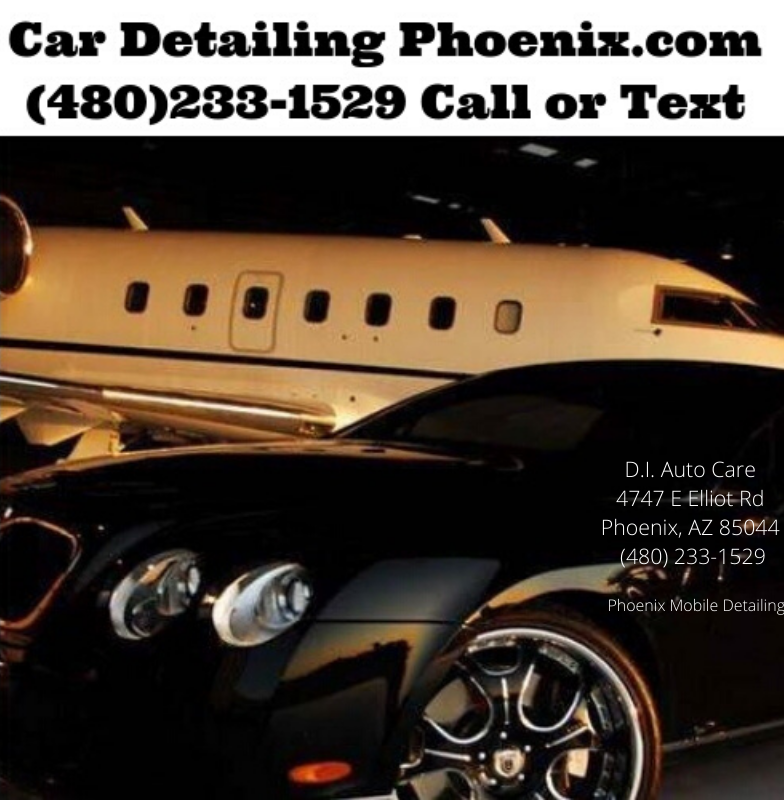 The same is true for their auto glass repair and replacement service, again as many customers will attest to. In addition to giving customers the ability to leave their cars in their care for the duration of the service, D.I. Auto Care also provides a mobile detailing and auto glass repair option. In practice, this means that customers may enjoy the sheer convenience of having the company visit them at their home or workplace and complete the service at the same location.
Over the course of a car's lifetime, minor accidents and incidents may lead to the windshield and windows being chipped or cracked. Stones may strike the car after bouncing off the road, minor collisions may crack the windows and more. It is a given that such incidents will occur, and even the most careful driver will have to deal with small blemishes inflicted on their vehicle's windshield and windows.
Fortunately, D.I. Auto Care is able to fix such small problems at very affordable rates. Small chips can be filled in, for instance, restoring the overall integrity of the glass. On the other hand, should it be damaged beyond repair, the company can swiftly install a replacement. These services typically take only a few minutes, though D.I. Auto Care cautions drivers against taking their car on the road until the replacement has taken fully (the glue needs to dry, etc.) Here too, drivers will not need to take long as the company uses quick-acting products.
Aside from convenience, many drivers may rightly feel uncomfortable about driving with a broken windshield (and the company strongly advises them not to, if they can help it). If a customer does not wish to engage a tow service, they need only contact the company and request that they deal with the issue onsite. This is also more often than not the more affordable option, making D.I. Auto Care an easy choice for most Phoenix car owners. New customers are welcome to contact the company directly to inquire after their Phoenix auto glass services, especially if they need a full replacement.
S. Halab's 5-Star Google review helps illustrate how valuable the company's services are to car owners in their local community. They say, "A friend referred D.I. Auto Care to me to get my New Porsche tinted and detailed, I ended up going with the Ceramic Window Tint because of my skin problems. He was on time and professional, and my Cayenne looks amazing. They came out to my house in the Ahwatukee Desert Foothills, and it was really convenient for me."
https://youtu.be/KDT7bh9wXnQ
D.I. Auto Care offers affordable and prompt auto glass repair or replacement services to all in their community. Additional information regarding these services can be found on their website, and customers may contact the company's representatives directly to schedule a session for their vehicles today. D.I. Auto Care can also be reached through their social media platforms. Learn more here: Phoenix Windshield Replacement.
###
For more information about D.I. Auto Care , contact the company here:

D.I. Auto Care
Paul
4802331529
paul@cardetailingphoenix.com
D.I. Auto Care
4747 E Elliot Rd
Phoenix, AZ 85044
Phone: (480) 233-1529