MeowWiki Celebrates Adopt-A-Cat Month
Every year, the American Humane Association celebrates Adopt-A-Cat Month. The month of June and the first few months of summer corresponds to the start of "kitten season"—the time of year when many litters of kittens are born.
The summer months are known as "kitten season" because the warmer weather brings unspayed female cats into heat. This can happen every three weeks. As a result, female cats can have at least two different litters during the summer months. Parts of the country with warmer climates may experience even longer or extended kitten seasons.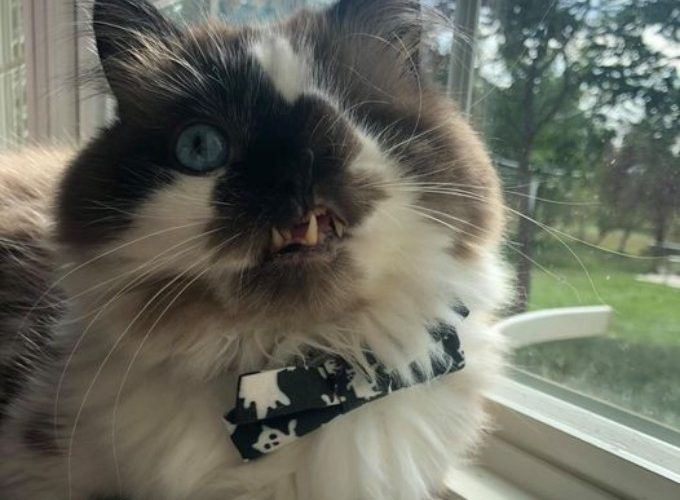 "The tragedy is that many of the kittens born during kitten season end up being euthanized because of the lack of space in shelters," said Adrienne Jade, owner of MeowWiki. "June is the ideal time to adopt a cat or kitten because the animal shelters and cat rescues are overflowing."
Individuals and families looking to adopt a cat or kitten are encouraged to adopt from their local animal shelter or cat rescue organization. MeowWiki provides a directory and links to no kill shelters on its website.
Experts recommend picking out a veterinarian before completing the adoption process. Ideally, an adopted cat or kitten will visit the vet within the first few days after the adoption is completed. The new owners should bring any medical records provided by the shelter.
Preparing the house for the arrival of a new cat or kitten requires purchasing needed supplies, such as a litter box, cat litter, food, water bowls, scratching posts, stimulating toys, and so forth. However, before purchasing food, check with the shelter to see what the cat or kitten has been eating. Changing an animal's diet abruptly can result in stomach upset.
New cat owners are also encouraged to "cat-proof" their homes. This might involve tying up or cutting blind cords, covering electric cords, removing poisonous plants, removing or relocating candles, covering trash cans, and securing harmful chemicals such as cleaners or mothballs.
When bringing a cat home for the first time, new owners are encouraged to take things slowly. It may take a couple of weeks for a new cat or kitten to acclimate to a new environment. Experts recommend keeping the cat or kitten in one room with all necessary supplies until the cat adjusts to its new surroundings and feels more relaxed. This is especially important if the household has other pets or small children.
For families without other pets, the American Humane Association encourages adopting two cats. This is because cats need exercise, mental stimulation, and social interaction—having two cats in the household means they can provide this for each other. Cats also have less anxiety when owners are away when there is another cat at home.
"Adopting a cat or kitten from a shelter has many benefits," said Jade. "Not only does it help with overpopulation, but it also provides mental health benefits for the owner, such as reducing loneliness. Cats are also fairly low maintenance, which is ideal for first-time pet owners."
MeowWiki provides information on feline health issues and different cat breeds to cat owners across the United States. MeowWiki also has a monthly cat photo contest and an animal shelter charity giveaway, which gives a $1,000 donation to cat rescues and animal shelters across the country.
###
For more information about MeowWiki, contact the company here:

MeowWiki
Adrienne Jade
(858) 215-1661
support@meowwiki.com
30729 Golden Pond Place, Menifee, CA 92584