MeetPositives.com Supports STD Dating In The United Kingdom
Online dating website MeetPositives.com is reaching out to STD-positive singles in the UK, encouraging them to join the platform and begin their search for their significant other. While many dating websites cater to singles in the UK, MeetPositives.com is unique in the fact that it works exclusively in the interests of positive individuals. Learn more about the platform's efforts in this field at the following link: STD Dating UK.
MeetPositives.com's membership spans many countries around the world, and this is due to the fact that people who live with STDs also tend to have to deal with the unfair social stigma that accompanies their common condition. Whether due to misinformation or other reasons, positive singles often find it incredibly difficult to form and build successful relationships since they all know that information regarding their positive status will inevitably have to be shared with their significant other.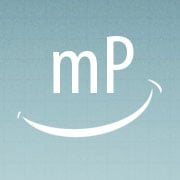 Jack Lombardi of MeetPositives.com observes, "This discussion is one of those conversations that can make or break a relationship, and anyone will attest to the fact that these conversations are incredibly stressful to even think about, much less undergo. This is because there is always an ever-present risk that our significant others will choose not to continue the relationship, and knowing this potential outcome will have to be endured somewhere down the line is usually enough for a positive individual to reconsider pursuing a relationship at all. However, we do not believe this is fair, nor necessary. With MeetPositives.com, people who find themselves in this position will finally have a practical choice that does not have such overtones of impending heartbreak."
Lombardi's confidence in MeetPositives.com's ability to help positive singles find love is based on the fact that the site, as its name suggests, gives members the ability to reach out to and connect with other positive singles, particularly ones that share their status. The platform is often referred to as a herpes dating website, but this is by no means the full scope of its services. Singles who have gonorrhea, hepatitis, syphilis and so on can all use the platform to get in touch with singles in similar situations. This has the undeniable advantage of eliminating either party's need to have a difficult conversation regarding their STD status at some point in the relationship.
"We all dread 'The Talk," says Lombardi, "so why wouldn't you take the opportunity to avoid having the talk altogether? When your partner is in the same boat you are—and has probably had many of the same experiences you have gone through since discovering your positive status, there is no need for either of you to sit down and reveal this intimate detail of your lives. When MeetPositives.com connects a pair of positive singles, each of them enters that connection already aware of the other's status. This takes away the stress of 'the talk' and lets both people converse with each other as if their status was never a part of the equation at all. Our members are not defined by their status alone, they are all people with their own emotions and goals. On MeetPositives.com, their positive status can fade into the background and let their personality emerge instead, as it always should."
He adds, "Many cities in the UK are home to some of the world's most diverse and multicultural populations, each of which has a voice as well as a niche of society that both accepts and understands them. The same should be true for people with STDs—and this is possible thanks to MeetPositives.com. We welcome all new visitors who want to see what membership with us can bring them, and we look forward to seeing their relationships blossom once they begin exploring our platform."
Further details regarding MeetPositives.com, their membership and so on can be found on their official website. Those interested in learning more may also want to reach out to Jack Lombardi to follow up on any additional inquiries.
###
For more information about Meetpositives.com, contact the company here:

Meetpositives.com
Jack Lombardi
(855) 747-2031
support@meetpositives.com
Meet positive singles today!