Local Saint Clair Shores Dumpster Rental Company Reiterates Its Commitment To Safety Standards Amidst the Covid 19 Pandemic
January 21, 2021 at 16:59
Motor City Disposal; a reputable dumpster rental service in Saint Clair Shores today announced its commitment to ensuring that its customers will continue to access clean, well maintained dumpster rentals.
Dumpster rental services are integral in keeping the city of Saint Clair Shores and other cities in Michigan clean and free of dumping. When it comes to large amounts of construction waste that are a real part of large construction sites or commercial waste that is generated in companies and large industries; sometimes renting a dumpster is the only way to properly and effectively dispose of it.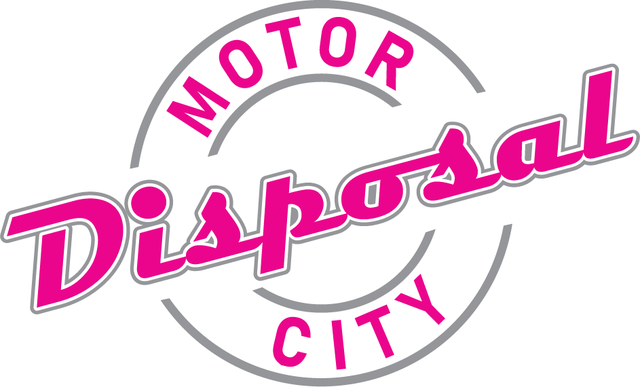 As a company that has continued to deliver dumpster rentals to construction firms, businesses and homeowners all through the pandemic; Motor City Disposal believes it has made a significant contribution in ensuring that homeowners, companies and construction firms have continued to access waste removal dumpsters during the current pandemic.
"Waste removal services are indisputably essential and like many other essential service providers; we did not have the option of discontinuing our operations even amidst the Covid-19 pandemic. Fortunately, the dumpster rental service is mostly hands off and there is not much physical contact between our employees and customers. We have always maintained very high standards of hygiene to protect both our customers and representatives while delivering or picking up rental dumpsters. Our dumpsters are cleaned and sanitized between each rental to ensure that contamination is neither transferred from customer to customer nor to the delivery driver." Says Jason, owner of Motor City Disposal.
Mr. Jason also goes on to reiterate the seriousness of the pandemic and mentions that all the company's representatives have been trained as pertaining to new safety procedures that need to be observed to protect both the company's employees and customers. The training included proper social distancing, properly wearing PPE at all times and cleaning and sterilizing the dumpster rentals using industrial strength cleaners. "We understand the potential severity of this novel virus and we have done all we can to ensure that Covid-19 transmission is prevented or minimized." He adds.
According to information on their website; Motor City Disposal is not only locally operated; it is a family-owner dumpster rental company that has been operating in Northern Michigan for a long time. They have listed Saint Clair Shores, Fraser, Sterling Heights and Roseville as some the cities they deliver dumpster rentals to. The company also states that it services the surrounding areas including Wyandotte and Shelby County.
They have commercial dumpster rentals, construction dumpster rentals and residential dumpster rentals in two dumpster sizes; 20 yard containers and 10 yard containers. The company seems to accept a wide range of different types of waste including: yard waste, construction waste, foreclosure and eviction cleanout waste, E-waste disposal, refrigerator disposal, mattress disposal and disposal of many other types of waste.
https://www.youtube.com/watch?v=8TgRZZ2eXyQ
Even so, it is important to go through their website to find out exactly what their terms on allowable and non-allowable waste are. Better still, before renting a dumpster, call them to ensure that your waste can be safely dumped into their dumpsters without extra charges. If you are interested in renting a dumpster in Saint Clair Shores and would like to find out more about this company's dumpsters, pricing or rental terms; you can check their website for more information. Here is a link to their website: https://www.motorcitydisposal.com/dumpster-rental-saint-clair-shores-mi/.
###
For more information about Motor City Disposal, contact the company here:

Motor City Disposal
Jason Stupera
(586) 842-2750
sales@motorcitydisposal.com
16482 E Thirteen Mile Rd, Roseville, MI 48066