Island Trash Now Open, Offers Dumpster Rentals
September 25, 2020 at 16:22
Island Trash is proud to announce that they are now open for business in Cape Carteret, NC. Island Trash primarily deals with roll-off dumpster rentals.
As noted on their website, Island Trash's dumpster rental services are currently available to residents of Cape Carteret, Newport, Emerald Isle, Morehead City, Pine Knoll Shores, Atlantic Beach, Hubert, Swansboro and Cedar point. They are also willing to provide their services to project areas beyond their usual service area but extra fees may apply depending on how far out of their usual scope the location in question is.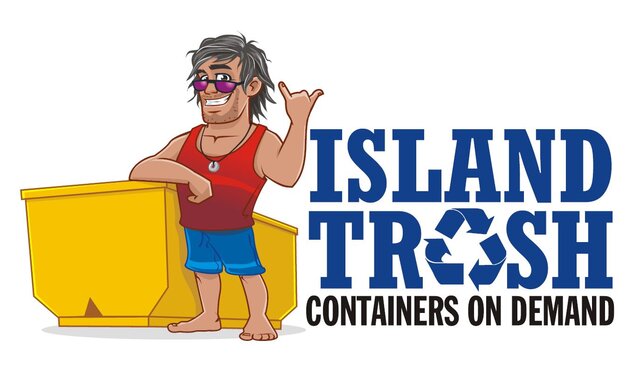 They offer multiple sizes for residential and commercial dumpster rentals. Their customers can count on them to provide bins that make waste management easy for any project, be it residential, commercial or construction-related. Island Trash has years of experience in the dumpster rental business which allows them to understand what their customers are really looking for when it comes to renting roll-off dumpsters.
Roll-off dumpsters are huge garbage containers that are usually rented to other parties for commercial and residential projects. They are usually easy to move from one place to another thanks to the wheels that the dumpsters usually have. These dumpsters help those who rent them dispose of debris, garbage and other waste materials much more easily.
Island Trash has developed a straightforward system that allows customers to reserve the bins that they need on their schedule. Customers can choose to rent a 15-yard bin that is best suited for small to mid-sized projects, such as bathroom remodels and basement cleanouts. The 15-yard bin can hold about 2 tons of weight. Customers can also choose a 20-yard bin that is perfect for a variety of projects such as room remodels, large-scale cleanouts and landscaping jobs.
Due to the company's dedication to providing prompt services and excellent customer support, they have received positive reviews from many of their previous customers. Jerry B. writes in a Facebook review that is also posted as a testimonial on the Island Trash's website, "We just recently used Island Trash Waste Removal Service after Hurricane Florence, and they were awesome to work with. Everyone from this organization was very pleasant and easy to work with. They did everything they said they would and were an extreme pleasure to work with. As we encounter more re-roofing jobs in the area, we will be calling on them for their services. We highly recommend this organization."
Hiring a dumpster rental service brings about several benefits. It helps make sure that employees, customers and others who visit the project sites are not harmed by waste and debris through exposure, tripping or any other reason. The people on the worksite will also not have to carry heavy and potentially dangerous debris too far from their source.
Dumpsters can also carry a wide variety of waste materials. They can contain construction waste, old furniture, miscellaneous debris and other waste. This allows for easier and more convenient disposal. Using dumpster rentals helps in the proper disposal of waste, instead of having waste just being left around near the job site or being disposed of improperly. Dumpsters can help customers have a smaller carbon footprint and be more friendly to the environment.
In addition, having dumpsters at work sites can also make job sites more efficient. The workers at the sites will not have to devote their time and energy into piling up debris or separating them into multiple smaller containers. Their energy and time can then be used to focus on doing more important tasks for the project. When workers work more efficiently, expenses are also reduced and profit is increased.
Furthermore, having dumpster rentals is also more cost-effective than not having them. If waste is not disposed of properly and just left around the job sites, other people can also be harmed. The people in charge of the sites will then have an obligation to pay huge amounts of money for treatment. They may also have to face lawsuits and be forced to pay a large amount of cash as compensation. Having dumpsters greatly reduces the risk of this happening since it also eliminates the need of hiring a person to manage the waste and debris on job sites.
Those who are interested in renting Island Trash's dumpsters may visit the company's website to get started. Customers may also give Island Trash a call through their office number to inquire about their dumpster rentals and other related services.
###
For more information about Island Trash, contact the company here:

Island Trash
Mark Merall
(252) 241-0879
islandtrashc.o.d@gmail.com
120 Five Aprils Drive, Peletier, NC 28584