Island Trash Now Offering Two Types of Dumpster Rental in Emerald Isle
November 21, 2020 at 00:29
Island Trash, a leader in Emerald Isle dumpster rental services, realizes that not everyone has the same needs when it's time to dispose of bulk amounts of garbage. That's why they are now offering two types of dumpster rental sizes. This way individuals and businesses can find a dumpster that more appropriately fits their needs and budget. It's just another way that the company is pitching in to help keep the beautiful beach community of Emerald Isle, NC clean and tidy.
A spokesperson for the company, Mark Merall, says, "Part of the appeal of the community that we live in is how beautiful it is. But it only takes a small amount of trash building up on a property to take away from those looks. This happens much as rental homes get renovated during the off-season, new retail space and residential home construction is ongoing, and other projects such as landscaping & tree maintenance take place on properties all over the island. Even the frequent storms that pass through the area each year can leave properties with much debris to clean up. By offering two sizes of dumpsters, we can help most everyone with their large-scale trash and debris cleanup tasks."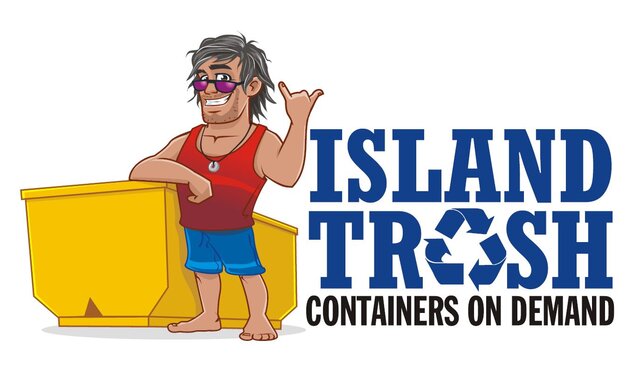 Merall went on to describe the two dumpster sizes that people can rent from their Emerald Isle, North Carolina business. Their smallest dumpster that's available from them can hold up to 15 cubic yards of trash, bulk material, or landscape debris. It measures 12'x 8'x 5' and can hold approximately two tons of garbage. He says that it's the perfect size for projects such as basement cleanouts and small remodeling projects. The largest size dumpster that they offer for rental is 20 cubic yards and measures 14'x 8'x 5'. He says this type of dumpster is suitable for most large-scale cleanup projects such as construction site cleaning and whole yard tree trimming and pruning.
The company spokesperson went on to say that all of their dumpsters are what is known as roll-off models. This offers some big advantages when using them. The most important of which is being able to position them on a property exactly where their customers would like them to go. He says that this alone will save much time and effort during their customers' cleanup projects as they have a shorter distance to bring the junk and trash to where the dumpster sits. Merall stated that many homeowners also have concerns about placing dumpsters on their lawns for fear of damaging the turf but at the same time feel their driveway may be too small to place one. He added that those homeowners should not be worried when renting one of their dumpsters because the smallest sized one only requires 12-feet of open driveway space to place it in. Most driveways these days usually have the room to fit more than one of their smallest size dumpsters.
According to the company spokesperson, they have also gone to great lengths to make renting their dumpsters as easy as possible. This can be done by more traditional methods such as calling them on the phone or sending them a text message and now they also offer convenient online scheduling of dumpster drop-offs. He says that besides Emerald Isle, they also provide dumpster rentals to those in Cape Carteret, Newport, Morehead City, Pine Knoll Shores, Atlantic Beach, Hubert, Swansboro, and Cedar Point. For those slightly outside these areas, Merall recommends that people still give them a call because many times they can accommodate them with a rental dumpster. He added that sometimes they do charge a small extra fee for dumpster rentals outside of their normal delivery radius.
https://www.youtube.com/watch?v=QYb4uIPKk8s
Merall says that for those home and business owners that want more information on their Emerald Isle dumpster rental services, they can refer to their website or follow this link here at https://islandtrash.business.site/posts/1971569779942369678. He added that they are also always happy to answer any questions that people have about their services over the phone too.
###
For more information about Island Trash, contact the company here:

Island Trash
Mark Merall
(252) 241-0879
islandtrashc.o.d@gmail.com
7012 Emerald Dr., Emerald Isle, NC, 28594 United States