Island Trash Now Delivers Residential Roll Off Dumpsters to Customers in Newport, NC
September 03, 2021 at 15:50
Today, Island Trash, a reputable dumpster rental company servicing the Onslow and Carteret counties, announced that it is now delivering same-day residential roll off dumpsters to customers in Newport, NC, and the surrounding areas.
A spokesperson for the company, Mark Merall, says, "Island Trash believes that homeowners and other people needing waste removal dumpsters in Newport, NC would benefit from the dumpster rental service they provide. We have been taking measures around this for several months now, acquiring more dumpsters overtime to ensure that we have enough equipment to offer consistent same-day delivery on all-size residential dumpsters. Island Trash now has adequate roll-off containers and enough dumpster drivers, and we are positive that our customers will appreciate not having to wait a long time to access reasonably-priced dumpsters before beginning to tackle their projects."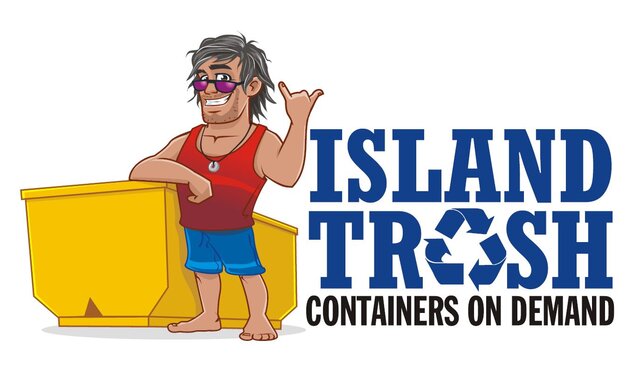 The company's residential roll off dumpsters come in two sizes; 15-yard containers and 20-yard containers. These containers are spacious, driveway friendly, fit into tight spaces, and are designed to accommodate different types of junk and waste from various projects. Their dumpster rental costs depend on the dumpster size a renter chooses. 15-yard dumpster rentals cost $435 to rent, and 20-yard dumpster rentals cost $455 to rent.
A homeowner can rent a homeowner dumpster to get rid of the waste following home improvement projects such as; attic, garage or full home cleanouts, renovation and remodeling projects, yard maintenance, and landscaping projects, just to name a few. Apart from homeowner dumpsters, Island Trash also has contractor dumpsters that it offers businesses and contractors. These dumpsters are designed for commercial waste removal projects, and they can also safely and easily haul different types of junk or waste.
Besides Newport, NC, Island Trash also services Swansboro, Cape Carteret, Morehead City, Pine Knoll Shores, Atlantic Beach, Hubert, and Cedar Point. They provide service to communities neighboring their listed locations and sometimes at an extra delivery charge. The company also occasionally delivers rental dumpsters to customers who do not reside in its service area.
Island Trash is open from 9 am to 5 pm on weekdays but closed on Saturdays and Sundays. This means that they do not make deliveries or pick up filled dumpsters over the weekend. The company also promises on-time deliveries as a plus to its same-day delivery services. They also claim to have an easy online booking process as well as 24-hour emergency support for customers.
Anyone that has an upcoming residential project and is shopping for a dumpster rental in Newport, NC, visit the Island Trash website for more information about their dumpster rental options, services, pricing, and rental terms. Here is a link to their website: https://www.islandtrashcontainers.com/dumpster_rental_newport/.
###
For more information about Island Trash, contact the company here:

Island Trash
Mark Merall
(252) 241-0879
islandtrashc.o.d@gmail.com
7012 Emerald Dr., Emerald Isle, NC, 28594 United States