Home Service Direct Release Tree Service Lead Generation Customer Review Video Testimony
Home Service Direct, a top tree service lead generation company in Huntington Beach, CA has release a video of a recent customer testimony. In the video, the customer details his experience with the company and provides his opinion of the quality of the service he received. The video reveals the reviewer is owner of a tree removal service company in Albuquerque. He has been able to rapidly grow his business with the exclusive leads generated by Home Service Direct for tree service companies. The amount and quality of leads received from Home Service Direct's campaigns enabled the reviewer to stop all other sources of marketing including those from Home Advisor and other PPC campaigns.
The full video can be viewed at this link: https://www.youtube.com/watch?v=MsLH_QZJDas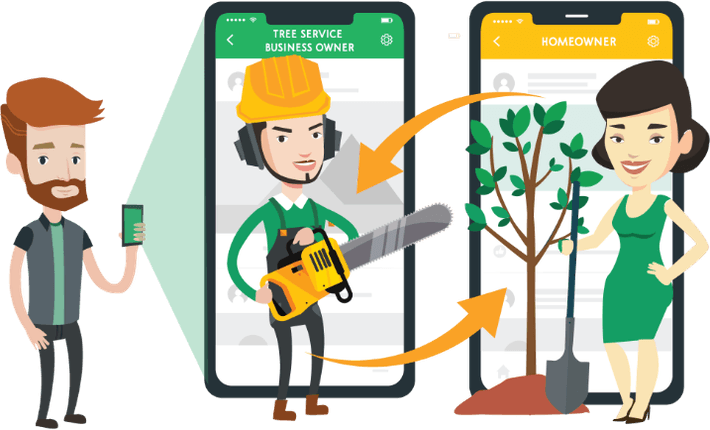 Home Service Direct has been assisting tree service businesses with internet marketing for over six years. The company's goal is to help business owners reach new customers and ultimately increase the profitability of their online presence. Home Service Direct's team of exclusive tree service digital experts can help with assessing businesses' digital assets and create a marketing plan to boost companys' online presence. By working with Home Service Direct, business owners can get more quality leads exclusive to them for their tree service business.
The benefit of working with a company such as Home Service Direct is, unlike other lead generation services, the leads generated are never shared with other businesses or contractors. They are exclusive to the business for which the campaign was created. Not only are the leads exclusive to the business, Home Service Direct policy is to only work with one tree service business per city. Home Service Direct works for one client and not that customer's competitors.
Company owner, David Longacre, stated, "We ensure that our clients receive the highest quality exclusive leads that they can instantly convert into tree service estimates. We make sure we target the right segment so our clients do not have to waste time cold calling, talking to people who are not interested in their services, or overspending funds on ineffective marketing campaigns."
Services offered by Home Service Direct include tree service website creation, PPC advertising campaign creation and management, and search engine optimization. According to the company, it does not matter if a client is new to digital marketing. Home Service Direct pledges to provide the tree service business with handy and easy-to-use marketing strategies that anyone can follow. The process is easy to follow and does not require much effort to get clients started.
To get started with Home Service Direct or to find out more, visit the company's website and complete their online contact request form. Those interested can also call the company's customer service department at 833-827-4425.
https://www.youtube.com/watch?v=MsLH_QZJDas
Those interested in following Home Service Direct socially can visit the company's Facebook page here: https://www.facebook.com/homeservicedirect/
###
For more information about Home Service Direct, contact the company here:

Home Service Direct
David Longacre
714-243-8790
Home Service Direct
20122 Bayfront Ln #201
Huntington Beach, CA 92646