Haul-My-Mess Offers Affordable Dumpster Rental Service in Cleveland, OH
October 05, 2021 at 15:03
Reputable local dumpster rental and junk removal service, Haul-My-Mess offers affordable dumpster rental service in Cleveland, OH, and surrounding areas. The locally owned and operated waste management company services residential and commercial customers with various waste disposal needs.
Founded over a decade ago in 2008, the company is still run and operated by Ron McCully and his family, assisted by a team of experienced professionals. Mr. McCully stated, "Haul-My-Mess has come a long way since the company was founded, and we have since expanded to serve more than ten cities in the Greater Cleveland Area and Northeast Ohio. Our service area includes; Euclid, Parma, Lakewood, Eastlake, Mayfield Heights, Beachwood, Mentor, Lyndhurst, Cleveland Heights, and Cleveland, OH. Our company has recently extended their junk removal and dumpster rental service to Portage, Medina, Summit, Geauga, Lorrain and Lake Counties, and their surrounding communities."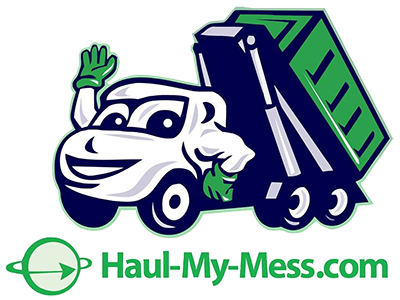 Mr. McCully urges customers who may not see their locations listed as part of the company's service area radius to call the company directly and ask for delivery. He said they often made special accommodations to service customers outside their delivery radius. The company offers a free consultation, and customers can call in to make inquiries or ask for more information or estimates at no charge.
Haul-My-Mess provides junk hauling services and dumpster rental services to homeowners and commercial businesses with diverse waste disposal needs. While their dumpster rental service entails delivering roll-off containers to the customer's location and coming back to haul the filled-up dumpsters away, their junk removals service includes the heavy lifting, loading, and hauling away the unwanted junk, trash, or debris. Whether a customer needs a full-service junk removal or a roll-off dumpster rental, Mr. McCully said that at Haul-My-Mess, customers could always expect courteous and excellent customer service.
The company offers roll-off dumpster sizes ranging from 10-yard containers to 30-yard roll-off containers for rent. Each dumpster size is designed with a varying capacity to accommodate different types of waste depending on the weight of the waste and its quantity. Their 10-yard dumpsters can accommodate approximately 4 pick-up truckloads of waste, weighing a ton of garbage. In contrast, their 15-yard dumpster rental allows a 1.5 tons of weight, and approximately 6 pick-up truckloads of waste. Both their 20-yard dumpster rentals and 30-yard roll-off rentals include 3-tons of weight, but while the 20-yard dumpster can accommodate 8 pick-up truckloads of material, their 30-yard dumpster rentals can accommodate up to 12 pick-up truck loads of waste.
Potential renters interested in the company's dumpster rental pricing can find more information online by selecting the dumpster size they want for a free no-obligation quote. Alternatively, one can also call the company directly and ask for an upfront quote. Haul-My-Mess has a standard 7-day rental period, but their dumpster rentals are flexible. Customers can usually extend their rental period at an additional $15 per day, from the 8th day. They only need to notify the company's representatives that they want to change their pick-up schedules. Mr. McCully also added that renters who opt for a 1-3-day rental get $15 off their rentals. The company also imposes an additional $60 per additional ton for the weight over a container's specified weight limit.
Haul-My-Mess has provided a rough guide of their junk removal costs online, but the company states that the pricing guides are only approximating, and customers will usually receive a full and upfront quote on-site before the junk removal team gets to work. Based on the online pricing guide on their website; the company charges $229-$299 for 25% Load (¼ of a truck of material), between $339-$399 for a 50% Load (½ a truckload of material), between $429 to $499 for 75% Load (¾ of a truck) and between $519-$599 for a Full Truckload of waste. Interested renters can schedule an appointment online or call the company directly to book a junk removal appointment to get a complete junk removal estimate.
Anyone looking for a dumpster rental service in Cleveland or any other waste disposal options can find more information about Haul-My-Mess through their website at Dumpster Rental Cleveland, OH, or give them a call through the contact details below.
###
For more information about Haul My Mess, contact the company here:

Haul My Mess
Ron McCully
(216) 799-9911
ron@haulmymess.com