Gutter Cleaning Providers Offered Efficient Mobile Payment Processing Solution
December 21, 2021 at 17:44
Cleveland, OH based Electronic Merchant Systems (EMS) is pleased to bring their mobile gutter cleaning payment processing solutions to local providers. Whenever a service is provided, an effective, seamless and secure portal is required to take payment. EMS specializes in creating and managing such portals on behalf of their clients, simplifying payments and giving their customers universal access to the business' respective services.
Any provider who has even a modicum of experience in the gutter cleaning business will know that there are certain periods when customers seem to cumulatively remember to have their gutters cleaned. Responsible providers may spend the whole year reaching out to their community, urging them not to neglect essential maintenance, but this advice will largely go unheeded until a storm, seasonal change and other events of this nature make it impossible to ignore a gutter under strain. This has the result of simultaneously encouraging a large number of customers to reach out to their closest gutter cleaning provider, generating high demand for such services.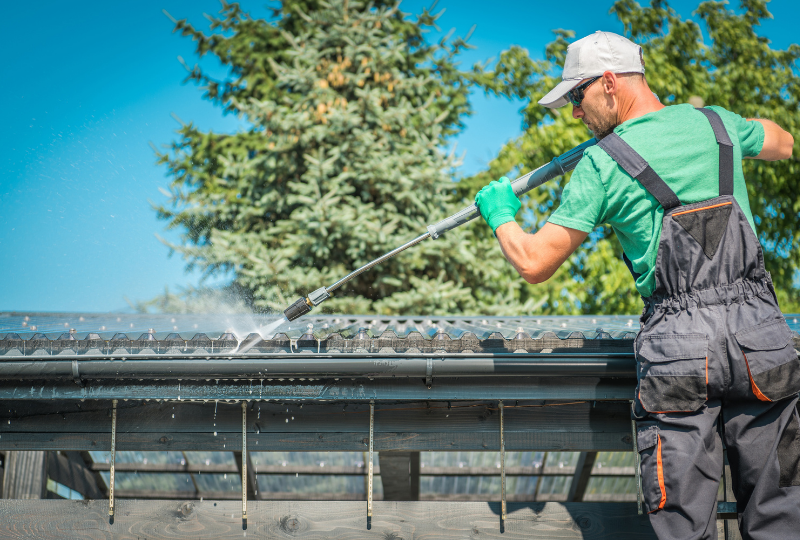 However, there is a ceiling on how many customers a provider can service at a time, and this ceiling can be affected by any number of factors. As such, it is in every gutter cleaning business' best interests to make their service as efficient as possible in order to serve more customers (and maximize their cash flow in the process).
This is where EMS' assistance can prove to be invaluable. While the business works hard to clear their customers' gutters, Electronic Merchant Systems strives to ensure that they have as many effective payment processing solutions as necessary to complete the job and move on without delay. Among other options, the company offers mobile on-site payment processing, email invoicing and even secure credit card storage.
One of the company's top recommendations is to make payment as simple as possible. In addition to bolstering customer satisfaction, this will allow the business to complete jobs and move on swiftly. To this end, EMS offers a mobile payment solution known as EMSmobile that a business can use to turn an Android or iPhone smartphone into a portable payment processing terminal that is as secure as it is convenient. This solution offers many advantages in addition to allowing the business to receive payments from their customers' debit and credit cards on-site.
Mobile payment processing can improve the overall system for both customer and business. For instance, customers will vastly prefer to avoid having to visit the business' premises to use their point-of-sale (POS) system. The speed with which a payment can be made also helps to reduce how much time the customer spends on this relatively menial task. In turn, it demonstrates that the business can value their time as well as deliver an excellent service, thereby encouraging customers to return to the same provider in the future for all their gutter cleaning needs.
The benefits to the business do not end there. Given that mobile payment processing can be utilized at any location, from a customer's home to the business' own premises and more, they can virtually eliminate all need for conventional POS systems. A smartphone can be converted into a safe and secure card reader by simply installing EMS' app, and all of this serves to minimize the business' expenses as much as it opens new payment opportunities. EMS adds that gutter cleaning businesses can use EMSmobile to send receipts and invoices through email, follow trends in their operations, receive business updates and much more.
Naturally, the company acknowledges that customers and businesses alike will have justified concerns regarding the security of such systems. Fortunately, Electronic Merchant Systems has been a certified level 1 PCI provider for more than a decade, and their team has a rich trove of experience and expertise to pull from. Security is a priority at every stage. As an example, the company offers secure vault storage in order to ensure that any and all information a customer provides will always be kept safe.
EMS backs up all these services with access to a support team that can be reached around the clock, throughout the year. As a result, all their clients can tackle any challenges they come across with the help of a dedicated customer service representative. Learn more about Electronic Merchant Systems' mobile payment solutions for gutter cleaning businesses at the following link: https://www.emscorporate.com/industries/trade-services/gutter-cleaning.
###
For more information about Electronic Merchant Systems, contact the company here:

Electronic Merchant Systems
(800) 726-2117
info@emscorporate.com
250 W Huron Rd #400
Cleveland, OH 44113