GMS Environmental Announces the Launch of Its New Website Which Features Online Dumpster Ordering
Palm, PA-based GMS Environmental has just announced the launch of its new website. The highlight feature of which is that its customers can now arrange a dumpster rental simply by using a smart device or computer. That makes getting trash or debris removed easier than ever before for its customers. Being progressive in many areas of its business, such as with its new website, is what has quickly taken GMS Environmental from being an upstart dumpster rental company to one of the most popular trash & junk removal services in Allentown and the surrounding areas. It's a company that specializes in hauling away its customers' unwanted trash
The company owner, Gabrielle Sisselberger, says, "We are always looking for new ways to make our dumpster rental services more convenient for our customers. Designing and launching a new website that gives our customers the ability to conveniently order a dumpster drop-off online certainly will be a big part of that. Now our valued customers can order a dumpster while they are sitting in an easy chair at night watching a ballgame, while waiting to pick up the kids after school, or even while standing in line at the grocery or hardware store. Our new website really makes it that simple. We here at GMS Environmental will continue to do whatever it takes to make our dumpster rental services as customer-friendly as possible."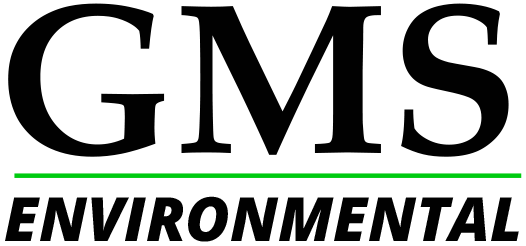 Sisselberger says that when designing the new website, they tried to make it customer-friendly in other ways too. This includes designing a layout with colors that make the text on the pages stand out and simplifying the dropdown menu. The detailed information on the company's services on the website is also presented in a much more concise manner where a customer gets all the information that they need but does not have to spend a lot of time reading. She says that several point and click options also make surfing through the new website much easier. It was also mentioned by her that so far the feedback on the new website that they have received from their customers has been overwhelmingly positive.
The company owner went on to say that there are other ways that they are making their dumpster rental services more customer-friendly too. This includes offering one of the area's widest selections of dumpster choices. She stated that many dumpster rental companies typically offer only two dumpster sizes to choose from but with them, their customers have five sizes to select from. They have done this because they know that trash and rubbish disposal is not always a one-size-fits-all option. Their experience tells them that a homeowner may only need their smallest size dumpster for an attic cleanout as opposed to a contractor that may need several of their largest size dumpsters to clean up a construction site. The company's smallest size dumpster measures 14' x 7.5' x 3.5' and those looking for medium-sized dumpsters can choose between ones that measure 16' x 7.5' x 4.5' or 22' x 7.5' x 4.5'. She added that for large trash removal jobs their 22' x 7.5' x 6' and 22' x 7.5' x 8' sized dumpsters should nicely work. All of the company's dumpsters come with a standard 2-week rental period but for a small fee, this can be extended. All of their dumpster choices are well-covered in their new website along with their pricing.

GMS Environmental specializes in hauling away many different types of unwanted trash for their residential and commercial customers. This includes yard waste, demolition debris, ordinary household garbage, and construction waste. According to the company owner, they will even haul away refrigerators, hot tubs, mattresses, furniture, and just about any type of appliance or e-waste. A dumpster rental from them also makes foreclosure, attic, basement, garage, and company cleanouts go much smoother. She emphasized that all of the junk and trash that they haul away is always disposed of according to local regulations and they support recycling efforts as much as possible. Their professional drivers will also use their many years of experience to place a dumpster in a location where it will make it the easiest for their customers to load it.
Sisselberger also mentioned that they are proud to provide quality dumpster services to those in such Allentown area communities as Lehigh, Bethlehem, Center Valley, Easton, Hellertown, Montgomery, and many others too. Those who like more information on this dumpster rental company's services can call them, send them an email, or refer to their newly launched website which can be viewed here at https://www.gmsenviro.com/.
###
For more information about GMS Environmental, contact the company here:

GMS Environmental
Gabrielle Sisselberger
(484) 695-6134
containers2service@gmail.com
1904 Tollgate Rd
Palm, PA 18070