FunVentures LLC Is Offering Party Rental Equipment In Central Mississippi
February 25, 2021 at 23:24
FunVentures LLC, Central Mississippi's leader in party rental equipment, is offering its services for all kinds of events and gatherings - small or large. The company has an excellent track record of providing high-quality customer service.
FunVentures offers bounce houses, dry combo bouncers, wet combo bouncers, water slides, dry slides, obstacle courses, concession equipment, dunk tanks, chairs & tables, interactive inflatables, Gellyball, and many other party attractions. They also offer special party packages that bundle some items together. FunVentures can handle both small events like backyard birthday parties and large gatherings for churches or corporate events.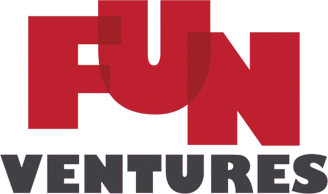 There is an online booking system that allows customers to make their bookings any hour of the day, all days a week. They accept payments through both cash and credit cards. They offer free party equipment delivery to Florence, Jackson, Pearl, Brandon, Flowood, Reservoir, Byram, Madison, Ridgeland, Clinton, Star, Harrisville, and Raymond. They even deliver to farther away areas for a nominal transportation charge. The company also offers special discounts to service members. The company says that it is proud to support community service members in uniform and the military, police, fire, and other first responders are on the top of their list.
A spokesperson for the company says, "We are proud to provide this party rental service in Central Mississippi. Special events like birthdays or anniversaries don't come along often and it is important to make the best of them. When you are planning on entertaining a group of people, especially kids, of whatever size, it is helpful to have someone who is experienced with party planning and equipment, on your side. We ease our customers into picking the party items that best suit their event. We provide them the tools for easy booking and tracking of their rentals. On the day of the event, we provide them with the most high quality, sanitary, safe equipment in all of Mississippi to turn it into something worth remembering for a long time."
FunVentures is operated and owned by a Marine Corp veteran. The company is a professional business with liability insurance, always delivering clean units, party planning services, and is always giving back to the community. The company says that since they are still a fledgling business, its inventory is relatively small compared to its competitors. However, they have a clear goal to keep adding new units and party equipment every year. The company urges customers to check back with them periodically and see what they have added and what is coming down the pipeline. In 2021, the company has officially entered into its second year and is very grateful for all of its past and current customers.
A testimonial of the company's service by Candace Rondeau says, "Great service. They don't have as big of a selection as some of the others but they make up for it with their service. This is the 2nd time we have used them and we have been completely happy both times and will be using them again in a few months. We have not had any trouble finding ones that our kids love. Great company and the owner is just as nice as can be. Would recommend them to anyone looking for a bounce house." Another testimonial by Shaunda Davenport says, "I've done business with Funventures before and the service was excellent! Thank you for supporting Sickle Cell Crusaders!!!" Another testimonial by Ashley Lester says, "I highly recommend this company!! They have 5-star customer service and reasonable prices. They were able to help me on very short notice. We will be renting from Funventures again!"
https://www.youtube.com/watch?v=-47dOkKoAKM
Customers can find out more about the company and its services by heading over to its website at https://www.funventuresms.com/. They have a contact form on the website that can be used for any inquiries. They have an FAQ page on the website that clearly answers the most common questions about rentals. The company can also be reached at the phone number 601-665-2887.
###
For more information about FunVentures LLC, contact the company here:

FunVentures LLC
601-665-2887
danny@funventuresms.com
131 Rankin Hills Rd
Florence, Mississippi 39073