Fly High Inflatables Brings The Party With Rentals For Water Slides
Davenport, FL based Fly High Inflatables LLC is ready to help their community take parties to new heights with water slides and other inflatables. As customers look forward to welcoming the warmer seasons and spending more time in the sun, Fly High Inflatables' water slides may be one of the best ways to stay entertained throughout the coming months. Parents and other customers are welcome to learn more or make a booking at the following link: https://www.flyhighinflatables.com/.
The simplest way to get started is to visit the company's website and navigate to their water slides page. Here, customers can find pictures of all the water slides the company provides, from the Paradise Curve 20ft Waterslide and Blue Wave 1 6ft Waterslide to the Red and Blue Bounce House with Slide and Large Pool. The measurements in the name can indicate how tall each rental is, but customers are encouraged to contact the company directly for more accurate measurements (in all dimensions) if they have any concerns about placement. While this is less necessary for events planned in wide, open areas such as parks, the company recommends that due consideration be given if the customer plans to host a water slide in their backyard and other relatively confined areas.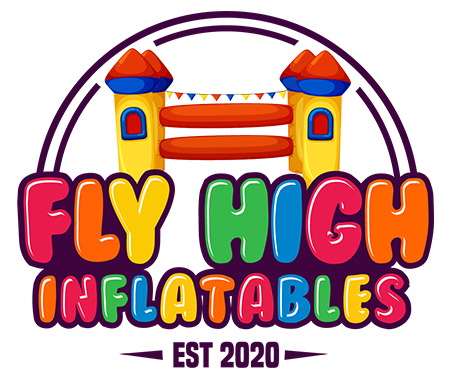 Fly High Inflatables has a lot of experience setting up their rentals in a variety of locations, so customers need not be too concerned about this aspect. The prices listed on the website include both setup and delivery, and the team is accustomed to working in all manner of conditions. Notably, the company clarifies that the regular 4-hour rental period does not include the time spent in transit or for setup. They always arrive early enough to ensure that the party can start on schedule with the selected water slide ready to go.
Furthermore, the company assures their community that rentals are cleaned and disinfected after each party. While some providers may have a reputation for doing otherwise, Fly High Inflatables strongly believes that their customers deserve nothing less than the best experience possible, and a hygienic party environment is a core requirement for this. Join the Fly High Inflatables team on Facebook for more: https://www.facebook.com/FlyHighInflatablesLLC.
Customer reviews for Fly High Inflatables are exceedingly positive, and the company is proud of their perfect 5-Star rating on the Google platform. Parents in particular have a lot of praise to share for the company's ability to provide hours of entertainment for their children and guests.
Beatriz L. says in their review, "Great service! They were able to save my daughter's birthday party. I had my previous renter not answer my calls or texts and they were able to rent me a waterslide the day before the party! They showed up on time and delivered, thank you so much! I would 100% rent from them again."
The party rental provider does not cater exclusively to children either, as this next review attests. Tammy B. shares, "The kids had so much fun on this bounce house with water slide (and some of us adults too). The price was very reasonable and the owner was super nice and accommodating." See more reviews here: https://www.google.com/maps?cid=17216278604942533823.
Fly High Inflatables states, "Our utmost priority is to ensure you have a great time no matter what kind of party is planned or what your budget is. Our customers mean the world to us, and it is a distinct pleasure to have them return year after year for birthdays, summer parties and other celebrations. We also understand that every party has to be memorable. We invite you to speak with our party planning coordinators to put together an event you will never forget. All you and your guests have to do on the day is make great memories. We'll focus on making everything else perfect."
Those looking for a convenient, affordable — and most of all, exciting — water slide for their next party may contact Tyler McBride of Fly High Inflatables LLC to start planning. Alternatively, they can make a quick booking through the company's official website. More information on the company's other rentals can be found here as well.
###
For more information about Fly High Inflatables LLC, contact the company here:

Fly High Inflatables LLC
Tyler McBride
863-307-9302
tyler@waterslideguy.com
Fly High Inflatables LLC
Davenport, FL 33837